Recently, a train carrying stone materials in open-top containers departed from Nali Station in Baise, Guangxi Zhuang Autonomous Region. This train will travel along the New International Land-Sea Trade Corridor and reach Qingdao, Shandong province via the Qingzhou Port of Beibu Gulf Port. This marks the introduction of China's first sea-rail intermodal direct block train service using open-top containers. The train is a new logistics service model developed by COSCO SHIPPING and other relevant parties, which aims to provide customers with end-to-end transportation services, ensure a smooth flow of the industrial chain and supply chain, and promote regional economic development.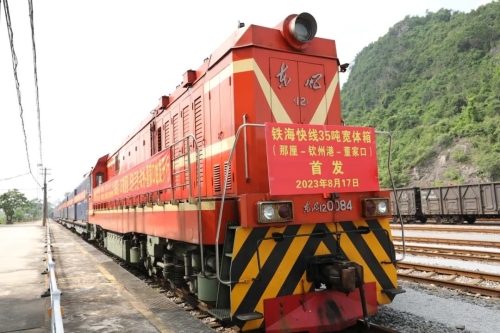 Open-top container transportation in railway is a new and efficient method of delivering goods. It offers convenience, speed, and environmental benefits by reducing the need for repeated movements of goods and minimizing damage and pollution caused by such movements. It also significantly reduces the time required for loading and unloading goods.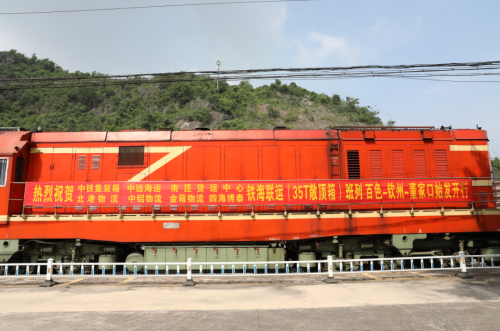 By utilizing the direct open-top container sea-rail intermodal transportation mode, the entire delivery process is seamlessly connected. This mode of transportation also helps to reduce costs, saving 10 yuan per ton compared to previous methods. It provides a high-quality, stable, efficient, green, and cost-effective solution for delivering stone materials in Guangxi, allowing for further market expansion.