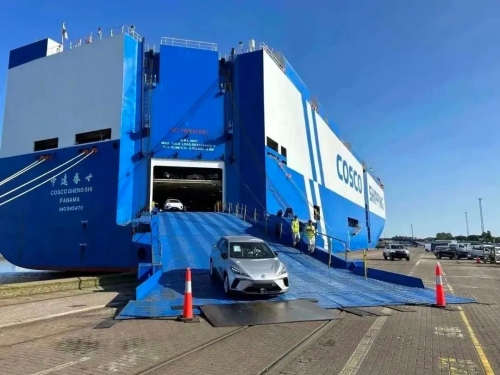 On August 21, local time, the car carrier "COSCO SHENG SHI", operated by Guangzhou Ocean Car Carrier (GOCC), successfully completed its first voyage from China to Europe. The ship arrived at the BLG Automobile Terminal in Bremerhaven, Germany, where it unloaded 530 commercial vehicles from China, marking the successful maiden voyage of the liner. It is also the second international liner route launched by the company, following the opening of the "China-Persian Gulf" route in November 2022.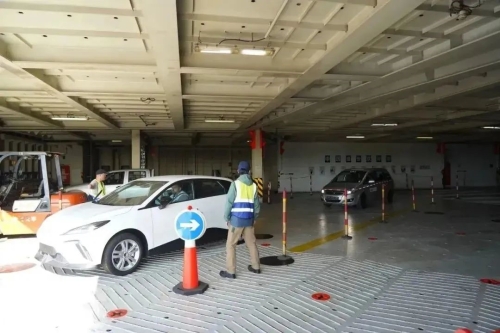 Bremerhaven serves as the final stop in the maiden voyage of "COSCO SHENG SHI" on this European liner route. Before reaching Bremerhaven, the carrier loaded a total of 3,731 Chinese-made commercial vehicles, including over 2,700 new energy vehicles, at the ports of Shanghai and Xiamen. Departing from Xiamen Ocean Gate Container Terminal on the evening of July 10, the ship sailed across the Indian Ocean and the Suez Canal, making stops at ports in the UK and Belgium before finally arriving in Germany. The entire voyage lasted 43 days and covered a distance of approximately 9,900 nautical miles.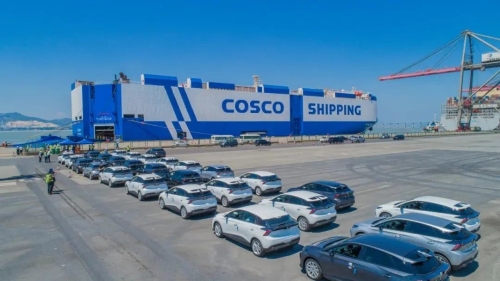 The successful execution of the journey was attributed to the extensive global network of and efficient collaboration within COSCO SHIPPING. In particular, this was made possible with the invaluable assistance from partners including COSCO SHIPPING Germany, COSCO SHIPPING UK, NEWMAN SHIPPING, Port of Bristol, and Port of Zeebrugge. As the business cooperation hub for GOCC in Europe, COSCO SHIPPING Specialized Carriers Europe has consistently maintained close communication with BLG Terminal to ensure the success of the first arrival of "COSCO SHENG SHI" at the port.