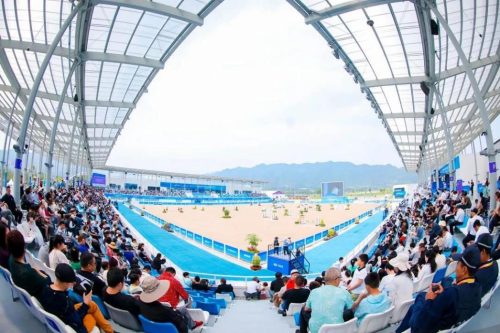 On May 13, "Exciting Hangzhou" 2023 The First China Hangzhou (Tonglu) International Equestrian Open officially kicked off at Tonglu Equestrian Center in Hangzhou. Sponsored by the Sports Bureau of Zhejiang Province and Hangzhou Municipal People's Government, and organized by Tonglu County People's Government and COSCO SHIPPING Global Exhibition Services, the Open is the highest-level event of its kind before the Hangzhou Asian Games.
Mr. Han Jun, Assistant to the President of COSCO SHIPPING and Chairman of COSCO SHIPPING Logistics, attended the Opening Ceremony and delivered a speech.
Aiming to gain event organization and management experience for the Hangzhou Asian Games, this event represents a comprehensive test of the facilities and operation teams of the equestrian events of the Asian Games.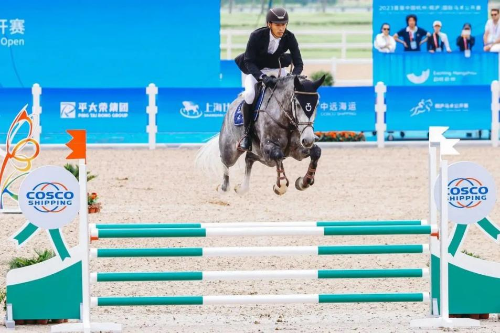 As one of the event organizers, COSCO SHIPPING has set up a professional service team to participate in the event planning and design, competition operation, venue operation and maintenance, racing horse logistics and transportation, event operation and promotion, and related supporting activities, fully cooperating with the Asian Games Organizing Committee in the relevant tests and rehearsals. After the Open, COSCO SHIPPING will continue to provide customs clearance, logistics, and other services for the equestrian events of the Hangzhou Asian Games, making positive contributions to this grand event.