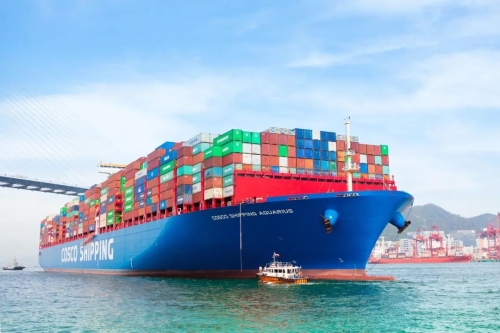 COSCO SHIPPING, the world's top integrated shipping service provider, has been pursuing technology-led development in recent years. In its exploration of shipping digitalization, COSCO SHIPPING focuses on the construction of a digital supply chain system by creating a global digital supply chain system featuring the integrated operation of "shipping + port + logistics" to facilitate the economic development of the service-affected areas, providing customers with stable total supply chain services.
Recently, COSCO SHIPPING Specialized Carriers and COSCO SHIPPING Lines took new actions to promote blockchain-based electronic bill of lading (EBL) to provide customers with a better service experience to meet all their needs.
On February 18, the fully loaded M.V. COSCO SHIPPING HARMONY berthed at Qingdao Qianwan West Port United Terminal. After the vessel's arrival, the customer quickly completed the document switch through the blockchain-based paperless cargo release application. It was also the first time COSCO SHIPPING Specialized Carriers realized the paperless release of imported cargoes in China, with the pilot scheme being first implemented in pulp transportation.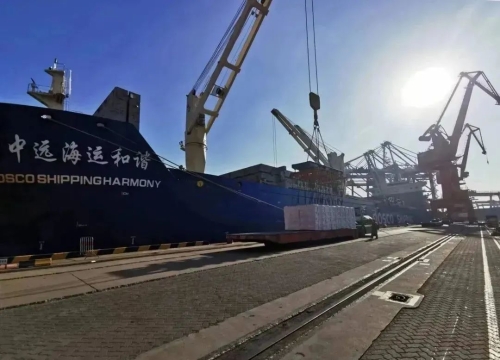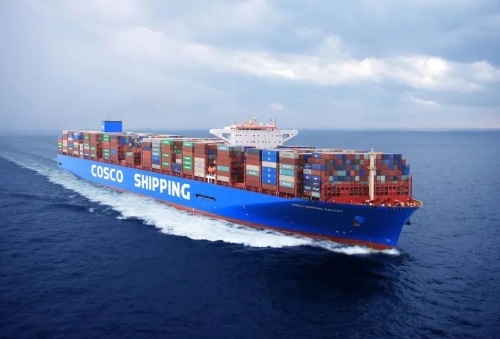 On February 13, COSCO SHIPPING Lines Qingdao issued its first blockchain-based EBL, marking the official opening of the new cargo release channel at Qingdao Port.
For this batch of cargo delivered from Qingdao to Japan, the company carried out preliminary data analysis for the promotion of EBL based on route service reports, and managed to ensure stable business operation through repeated tests and training on EBL service.
The successful issuance of blockchain-based EBL enabled the customers to truly benefit from "intelligent digital service", which boasts apparent competitive advantages in terms of its user-friendly operation, lower cost, and improved customer experience.