On September 27, PPA S.A. (ASEX Code: PPA) announced its operating results for 2023, achieving the new highest performance in history.
In the first half of 2023, PPA S.A. achieved an operating income of €102.42 million, a total profit of €49.38 million, and a profit after taxes of €38.75 million. These figures represent a year-on-year increase of 10.0%, 48.8%, and 49.6%, respectively.
It is anticipated that the performance of PPA S.A. for the entire year of 2023 will surpass that of both 2021 and 2022, setting a three-year consecutive business performance record. The company's focus lies in achieving balanced and coordinated growth across its various business sectors. It is committed to maintaining the stability of its container terminal business while also capitalizing on the development opportunities presented by Greece's thriving tourism industry to drive growth in its cruise terminal business. In the first half of 2023, its cruise sector experienced robust growth, with the number of passengers transported reaching 494,000, marking a year-on-year increase of 107.2%. Additionally, it recorded 273 cruise ship calls, representing a year-on-year increase of 17.1%. Meanwhile, it has made significant progress in the construction of a smart and green port, enhancing the quality of development and business services of the port. This has enabled it to achieve sustainable and high-quality growth.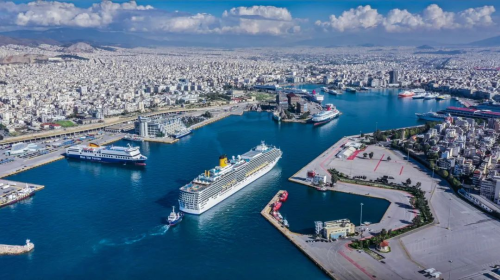 At the "Infrastructure and Transport Conference (ITC 2023)" in Athens on September 19, PPA S.A. received the prestigious "Company of the Year" award in the transportation sector in Greece. This recognition acknowledges the exceptional performance and remarkable business accomplishments of the company. It also signifies the acknowledgment from the Greek society of the mutually beneficial cooperation and successful growth of PPA S.A. In 2022, the company's tax and social security contributions surpassed €70 million, propelling over 1.56% of Greece's GDP.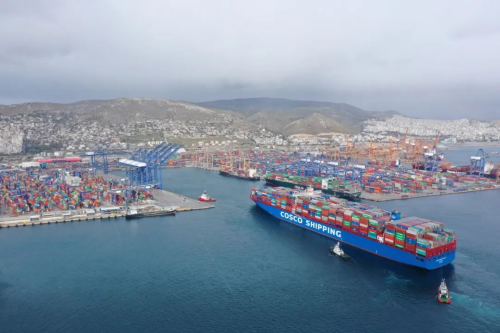 PPA S.A. has become a prominent container port in the Mediterranean, the biggest ferry port in Europe, and the third-largest cruise home port. It is also recognized as a ship repair center in the Eastern Mediterranean and a hub for car transit. In the 2023 Xinhua-Baltic International Shipping Development Center Index released on September 22, PPA S.A. secured the 8th position, one spot higher than the previous year.