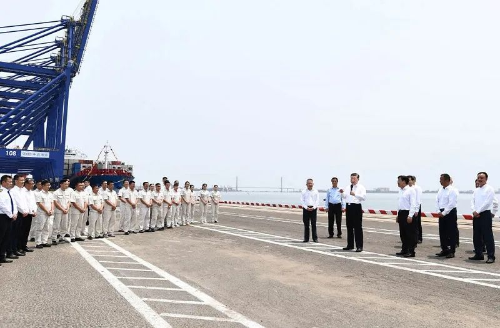 In April 2022, during his visit to Yangpu International Container Terminal, Chinese President Xi Jinping stressed that in order to revitalize port operations and further develop the transportation industry, it is necessary to thoroughly determine the positioning of terminals, enhance their adaptability, and adhere to green development with ecological conservation as a priority by promoting mutually beneficial and supportive development of the port, the Yangpu Economic Development Zone, and the free trade port in order to better serve the construction of the New International Land-Sea Trade Corridor and the Belt and Road region.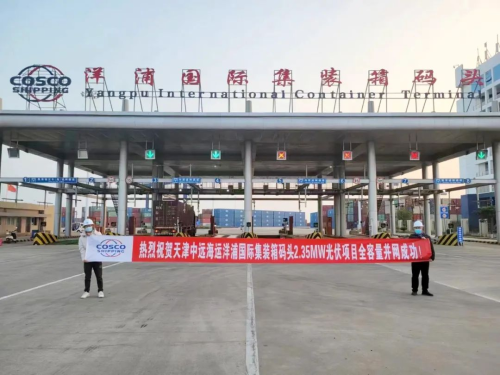 Considering these earnest requests of President Xi, COSCO SHIPPING Tianjin, Hainan Harbor & Shipping, and Yangpu International Container Terminal have joined together to build a green low-carbon smart terminal, with the photovoltaic power plant project as a starting point. On January 1, 2023, the 2.35MW distributed photovoltaic project built for Yangpu International Container Terminal by COSCO SHIPPING Tianjin officially connected to the grid at full capacity.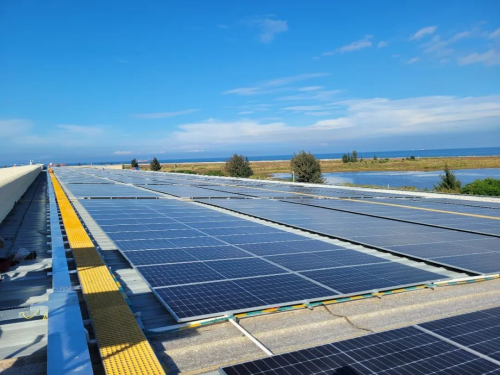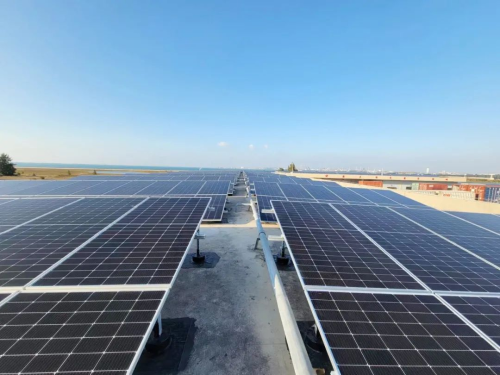 The project utilizes the roof of buildings in the port area to build distributed photovoltaic power stations, with an average annual designed generating capacity of 2.76 million KWH and an average annual carbon reduction volume of 1,454 tons. Having adopted the mode of "independent power generation for self-use with surplus power sold to the grid," the project sees more than 80% of the green power generated by the PV power stations being consumed locally, effectively boosting the green low-carbon intelligent development of the terminal.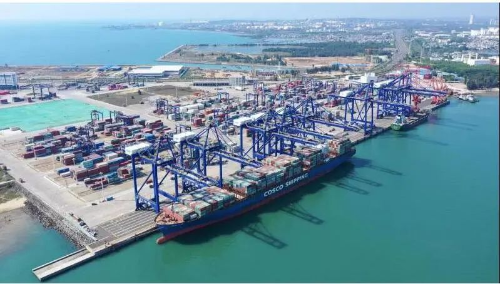 As a container terminal operated by Hainan Harbor & Shipping under COSCO SHIPPING, Yangpu International Container Terminal is located in the Yangpu Economic Development Zone in Danzhou, Hainan Province, lying across the sea from the Port of Qinzhou in Guangxi Zhuang Autonomous Region and Port of Haiphong in Vietnam, and is at the forefront of China-ASEAN Free Trade Zone. It is the last deep-water container port that connects China's Beibu Gulf to the South China Sea, and also the first container gateway for ships to go from the South China Sea through the Beibu Gulf into China, with a unique geographical location of being at the intersection of domestic and foreign trade routes. Now it has become the number one terminal with the fastest growing container throughput of more than one million TEU among the coastal ports in China.