On July 29, the Global Digital Economy Conference 2022, co-sponsored by the Beijing Municipal People's Government, National Development and Reform Commission (NDRC), Ministry of Industry and Information Technology, Ministry of Commerce, Cyberspace Administration of China, and China Association for Science and Technology, opened at the China National Convention Center in Beijing.
With the theme of "Digital Shipping Serves Global Trade," COSCO SHIPPING sent five of its subsidiaries, including COSCO SHIPPING Lines, COSCO SHIPPING Bulk, COSCO SHIPPING Logistics, COSCO SHIPPING Ports and COSCO SHIPPING Technology, to participate in the exhibition, displaying, releasing and promoting the cutting-edge technological achievements in shipping technology, logistics and ports. They aimed to demonstrate the efforts made by COSCO SHIPPING in line with the development trend of green, low-carbon and intelligent shipping through a variety of digital innovations and application scenarios.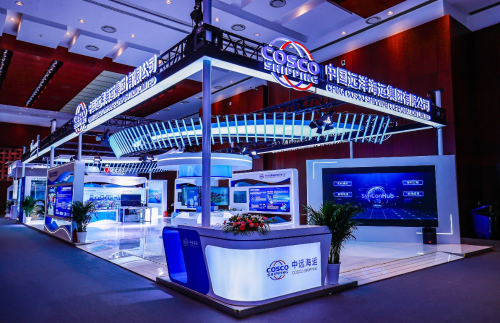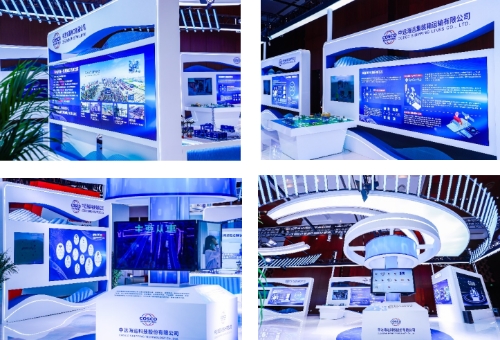 During the event, COSCO SHIPPING showcased the Global Shipping Business Network (GSBN), SynConHub one-stop shipping e-commerce platform, intelligent container cold chain LOT application, CHUAN HUO YI platform, 5G smart terminal, YUAN HAI TONG intelligent customs affair system, BMS, "Smart City, Smart Traffic" digital platform, and intelligent ship system, among others, which attracted the attention of many visitors.