Affected by a tropical depression, Malaysia has been hit by torrential rainfalls for several days, resulting in unprecedentedly severe flooding across many regions of the country. As the flooding remained ongoing, COSCO SHIPPING Lines (Malaysia) Sdn Bhd participated in disaster relief activities by helping employees from companies affected by the floods and responding to the call of the Chinese Embassy in Malaysia and China Enterprises Chamber of Commerce in Malaysia (CECCM) to engage in a charity fundraising campaign. Together with many CECCM member enterprises, the company raised funds to build lifeboats for the Malaysian Civil Defense Force, which were donated to the local community as flood relief supplies.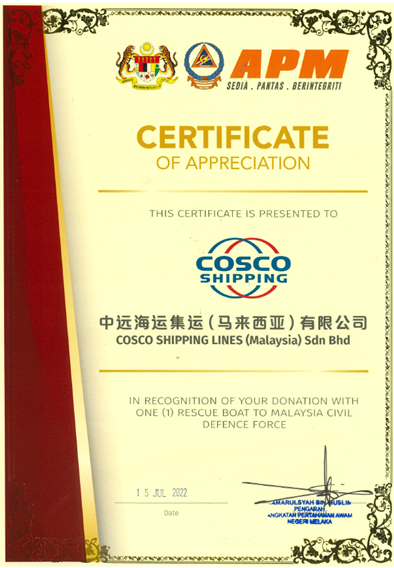 The Malaysian government thanked COSCO SHIPPING for its acts of kindness and expressed its appreciation for COSCO SHIPPING Lines' long-term service to Malaysia and active participation in social welfare campaigns. The donation event was also widely covered by the Malaysian media, which greatly enhanced the image and reputation of COSCO SHIPPING Lines in the country.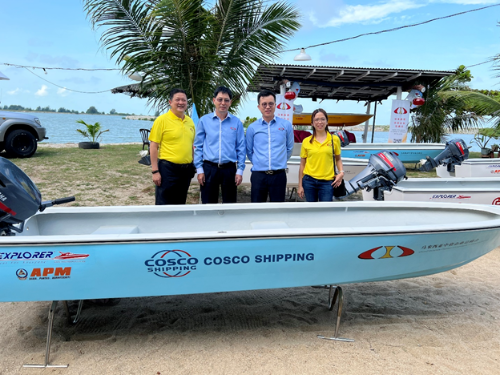 All lifeboats so far have been officially handed over to the Malaysian Civil Defense Force to facilitate the flood relief arrangements.