On October 1, PPA released its half-year results announcement on the Athens Exchange in Greece, achieving an operating revenue of 93.1 million Euros, profit before tax of 33.2 million Euros and net profit of 25.9 million Euros, up 29%, 59% and 72% respectively year-over-year.
In an interview with the press, Chairman of PPA Mr. Yu Zenggang pointed out that the thriving development of PPA has proven the advancement of COSCO SHIPPING's comprehensive sustainable development strategy, which has effectively promoted the development of the local economy while improving the business performance and development resilience of the company itself. PPA will continue to pursue mutually beneficial cooperation and green development in order to transform the Port of Piraeus into a leading regional green digital port, and ensure the stable and high-quality development of the project.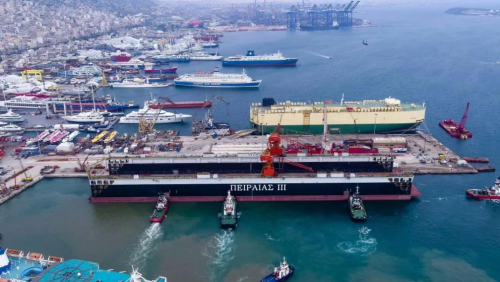 While achieving outstanding results in operational efficiency, PPA has also continued to strengthen the effort of digitization and sustainable development.
In the first half of 2022, PPA rolled out the WIFI6 system, which covers the whole port area, to meet the needs for mobile working and improve the online service experience of passengers. The comprehensive digitization and visualization of fixed telephones was completed to effectively improve the efficiency of remote cooperation. The smart port construction project was also launched to ensure that the Port of Piraeus would be ready for entering the new stage of digital transition.
Meanwhile, PPA also won the "High Investment Award" presented by HSRIMA and "The Most Sustainable Company 2022" by QualityNet Foundation, ranking ninth on the Xinhua Baltic Shipping Centre Development Index. Moreover, it obtained the ISO 9001 Quality Management, ISO 14001 Environmental Management, and ISO 50001 Energy Management certificates from Lloyd's Register Quality Assurance (LRQA).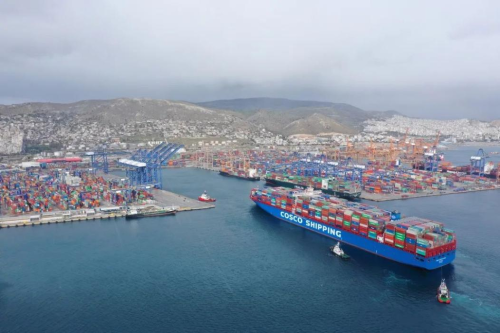 Looking ahead, PPA will continue to focus on the goals of being a "green port" and achieving the "dual carbon" targets, deepen technological innovation and a new development concept, promote the coordinated development of the port, resources, environment and social economy, and build an open, shared and inclusive digital port ecosystem to safeguard an unimpeded regional supply chain, maintain global economic stability, and create greater value for the local community and shareholders.