At this year's Asia Freight, Logistics and Supply Chain Awards (AFLAS) ceremony, CSP Yantian International Container Terminal (YIT) won the "Best Green Container Terminal" Award as the one and only winner of the honor this year, also marking the third time it has won the award in four consecutive years.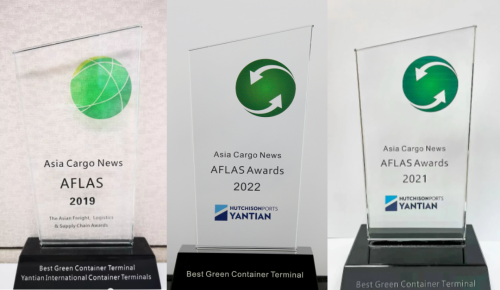 The annual AFLAS award recognizes leading global supply chain service providers for their excellent performance in leadership, service quality, innovation, customer relationship management and reliability. After nominations were made based on the selection criteria set by the organizer, Asia Cargo News, four leading global organizations were selected in each of the different categories to compete for the award. The winner was determined by a vote of the publication's 15,000-plus readers from the industry.
CSP Yantian International Terminal is the first port in China to roll out a large-scale oil-to-electricity conversion project and one of the ports to utilize the most amount of electric-powered tire cranes. The shift from diesel power to electric power can not only reduce fuel consumption, but also cut exhaust emissions by 95% and significantly reduce noise pollution.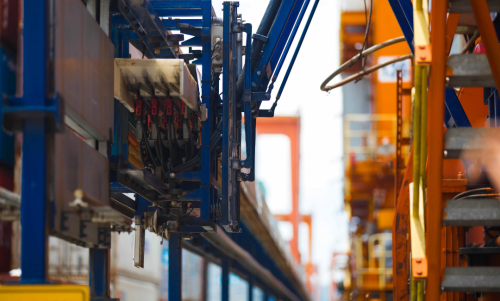 The six movable shore-based ship power supply systems, each with a rated capacity of 4 MVA, cover a total of 16 mega-deep-water berths, with a coverage rate of 80%, and can meet the electricity demand of the world's largest container ships, making it one of the container terminals with the largest shore power supply capacity and the largest number of berths in China's coastal ports. After being connected with the shore power system, ships can turn off auxiliary engines during port calls to significantly lower carbon emissions.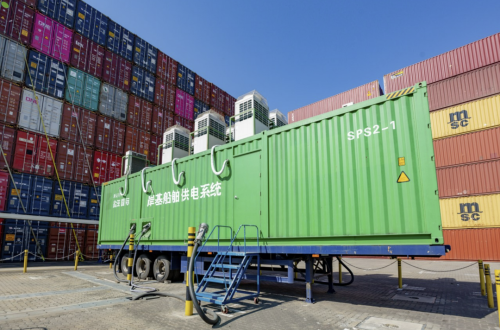 In the future, CSP Yantian International Terminal will continue to pursue green and sustainable development, accelerate the electrification transformation of port machinery, improve energy efficiency, explore the application of renewable energy in local scenarios, promote the implementation of sustainable transportation development measures, and contribute to the construction of green port and creation of a better environment.