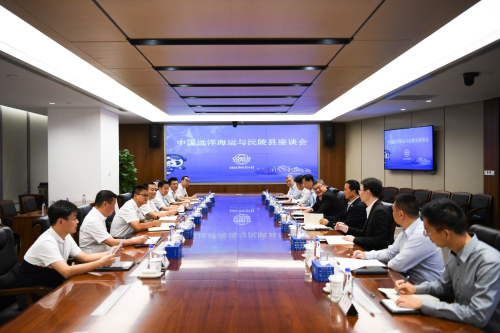 On September 9, a delegation headed by Secretary of the Party Committee of Yuanling County from Hunan Province Mr. Liu Xiangyang visited the headquarters of COSCO SHIPPING and had a meeting with Director of the Board of COSCO SHIPPING Mr. Wang Haimin. Yuanling County has been a target county receiving paired assistance from COSCO SHIPPING.
During the meeting, Mr. Wang Haimin introduced the production and operation of COSCO SHIPPING, recalled the efforts the corporation has made in helping Yuanling County, and congratulated the county for the harmonious economic and social development it has achieved under the leadership of the County Party Committee and the County Government in implementing the decisions of the CPC Central Committee. He said that COSCO SHIPPING would join hands with the people of Yuanling County to consolidate the results of poverty eradication and promote rural revitalization effectively.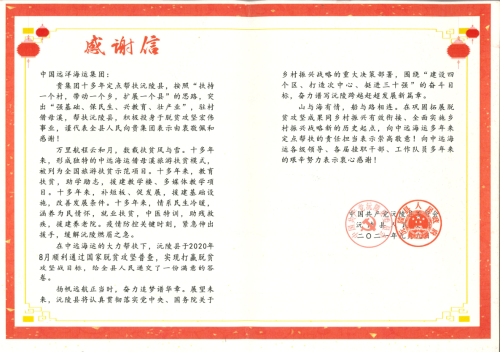 On behalf of the Yuanling County Party Committee, County Government and all the local people, Mr. Liu Xiangyang submitted a letter of appreciation to COSCO SHIPPING, expressing their heartfelt gratitude to the corporation for its devoted support over the past 12 years and hoping that both sides would continue to enhance cooperation to help Yuanling County accelerate the achievement of the set goals.
Chairman of the Trade Union of COSCO SHIPPING Mr. Zhang Shanmin, leaders of the Strategy & Corporate Management Division, Operating Management Division, Trade Union, and Paired Assistance Office of COSCO SHIPPING, relevant heads of COSCO SHIPPING Ports, Yuanling County Party Committee, Yuanling County Government and County Bureau of Transportation also attended the talks.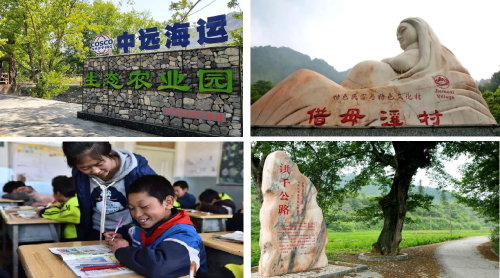 COSCO SHIPPING has been providing paired assistance to Yuanling County since 2010. To date, it has allocated a total of 87.65 million yuan in assistance funds and 451,500 yuan in employee donations, and has implemented 134 projects that helped Yuanling County achieve poverty eradication on February 29, 2020.