For the purpose of pandemic control, almost all highways linking Central European countries have been closed, which has severely affected the logistics sector. To help customers address this problem, COSCO SHIPPING has taken advantage of the China Europe Land-Sea Express Line and offered reliable logistics solutions to meet their pressing needs.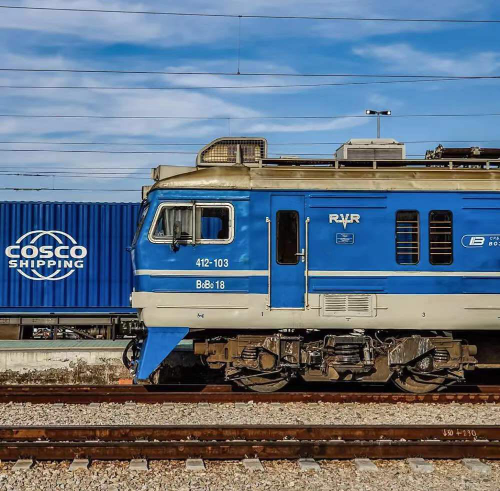 OceanRail Logistics S.A. under COSCO SHIPPING Europe is a specialized company engaged in sea-rail intermodal transport and related logistics business with the Port of Piraeus as the hub. With support from COSCO SHIPPING Lines, COSCO SHIPPING Ports, and COSCO SHIPPING Logistics, the company has adopted a customer-oriented approach, overcoming the adverse effects of the pandemic, and ensuring the continuous delivery of high-quality logistics service to customers.
To cope with the pandemic, OceanRail Logistics S.A. has introduced innovative services and took various measures, such as stepping up cooperation with local train operators, promoting the construction of the "Rijeka Land-Sea Express," and building a feeder network between Hungary and the Czech Republic, which have ensured efficient and smooth two-way freight transportation. With the concerted efforts and support of relevant teams, the cargo volume and number of trains of the China Europe Land-Sea Express Line recorded a recession-defying year-on-year increase of 52% and 53%, respectively, in the first four months of this year.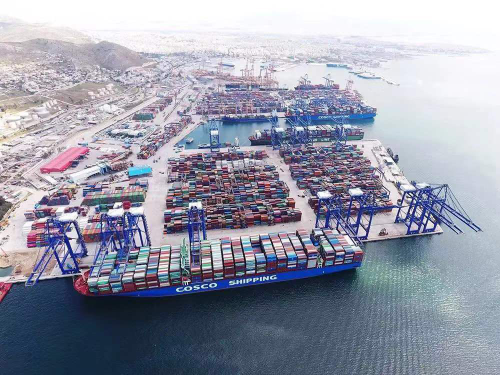 Next, relying on the Port of Piraeus, COSCO SHIPPING will further leverage its advantages and deepen cooperation with its partners to stabilize the logistics supply chain for China-EU trade.