The Abu Dhabi PV transportation project undertaken by COSCO SHIPPING Lines (COSFRE) Co., Ltd. is located in the United Arab Emirates and is by far the largest single solar power plant in the world, with a total installed capacity of 2.1 GW. Since October 2021, COSFRE has successfully delivered 2,300 TEUs (including standard containers and oversized containers) of cargo for the project , effectively facilitating the energy and infrastructure development in Abu Dhabi and demonstrating COSCO SHIPPING's sense of responsibility in maintaining the stability of the global industry chain and supply chain.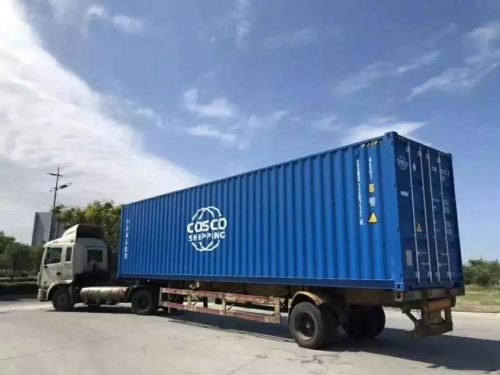 In late March of this year, Shanghai began to implement regional lockdown measures, which made it difficult for bulk trucks to enter and leave Shanghai and brought significant challenges for factory delivery to warehouses. In order to maintain the project schedule of the customer, COSCO SHIPPING's project team members made emergency plans overnight - providing a rail-sea intermodal transportation solution for the Nanchang factory and a plan for the factories in East China to transfer cargo to a Ningbo warehouse instead. At the same time, the equipment parts would be shipped by air instead of by sea and delivered to the project site with the fastest speed.
With its own flexibility, and the support of port companies and LCL outlets, COSFRE relies on COSCO SHIPPING's abundant logistics resources, strengthens brand collaboration, accelerates channel construction, innovates business models, and further expands customer-centric end-to-end services in order to provide customers with more considerate and reassuring one-stop supply chain services.