COSCO SHIPPING Specialized Carriers recently received a letter of appreciation from its major customer, China Railway Major Bridge Engineering Group (MBEC), which expressed gratitude to the company and the entire crew of the vessel M.V. XIN YAO HUA for their hard work and dedication in helping with the successful unloading and delivery of the last batch of nine vessels involved in the construction of the Padma Bridge in Bangladesh despite the impact of the pandemic.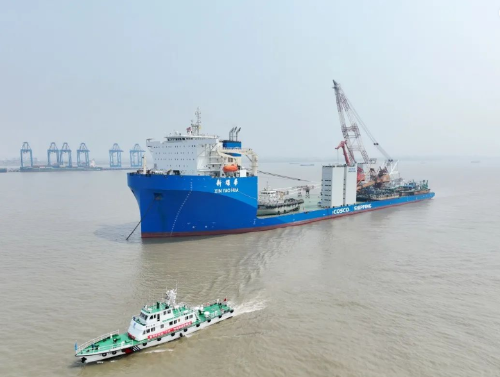 The letter reads:
"This semi-submersible operation is the fourth one that your company has undertaken for the Padma Bridge Project, and it is also the most difficult one. Since the outbreak of the COVID pandemic, the semi-submersible unloading operations of international vessels on the Yangtze River have been confronted with many risks in terms of pandemic prevention, disinfection, material supply, vessel connection, and boarding and disembarking of the engineering personnel. Moreover, the operation waters were close to the main channel, causing a greater risk of navigation. Regardless of all these challenges, your company carefully reviewed and evaluated the operation plan and formulated a detailed safety protection scheme, which successfully overcame the adverse effects of the pandemic and bad weather and ensured the safe and smooth completion of the loading and unloading operation. In addition, in terms of extended services, when the nine vessels encountered difficulties in customs clearance, your company showed full understanding and offered great help through your efficient and high-quality customs clearance service, relieving the urgent needs of ours. The tenacious work style and world-class organization and management capacity you have displayed in this process represent the strength that underpins the efforts of Chinese enterprises to go global."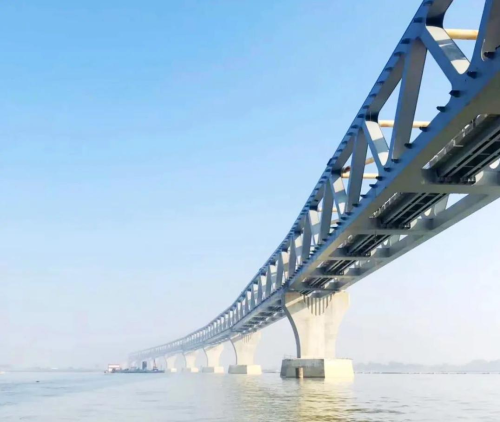 The Padma Bridge constructed by MBEC is known as the "Bridge of Hope" and "Bridge of Dreams" for the people of Bangladesh, and is the largest single bridge project undertaken by Chinese enterprises overseas. The main steel structure of the bridge was entirely transported by COSCO SHIPPING Specialized Carriers previously. From July 2016 to June 2020, the special carrier fleet completed the shipment of 130,000 tons of bridge parts through 34 voyages. The whole project was implemented without any freight damage or shortage, and the service efficiency and quality also won high praise from the customers.