China Marine Bunker(PetroChina) Qingdao (CHIMBUSCO Qingdao) has recently successfully delivered a bunker oil order for the world's first 100,000-DWT aquaculture engineering vessel "GUO XIN No. 1,", demonstrating CHIMBUSCO's brand strength while aiding in the development of smart fisheries and propelling the country into a marine power.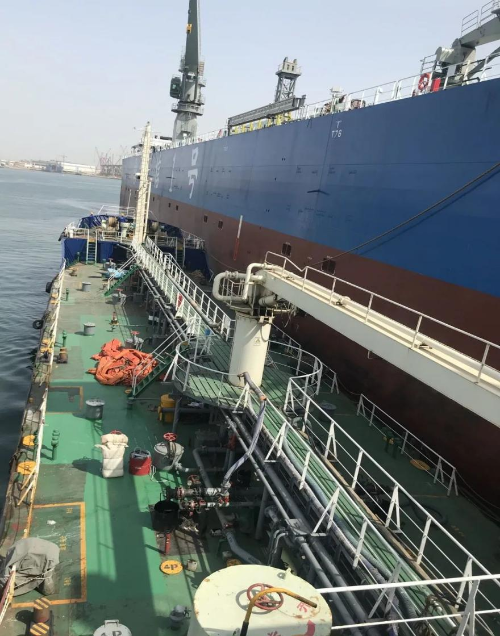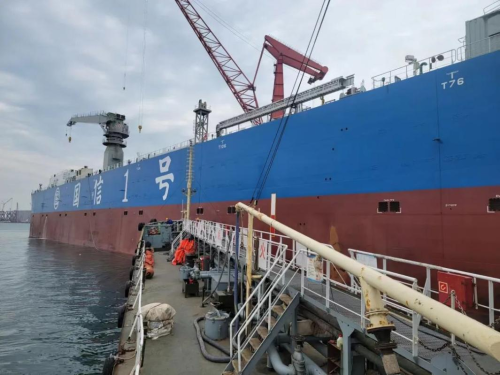 On the day of operation, CHIMBUSCO Qingdao overcame unfavorable weather and sent "QING YOU 9" and "TONG YU 11" to supply 150 tons of 0# diesel oil and 300 tons of 180cst fuel oil to "GUO XIN No. 1," which won high praise from the customer.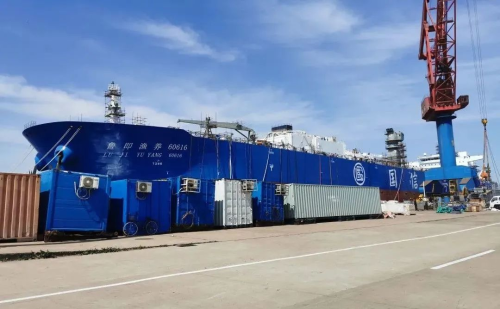 "GUO XIN No.1" is the world's first fully enclosed cruise type large aquaculture engineering vessel with an enclosed aquaculture hull of up to 80,000 cubic meters. It can perform tasks of culturing famous and high-quality fingerlings on deep and distant sea platforms and is expected to be put into operation in late May of this year.