From September 2 to 7, the China International Fair for Trade in Services 2021 (CIFTIS) was held in Beijing, with the theme of "Towards Digital Future and Service Driven Development".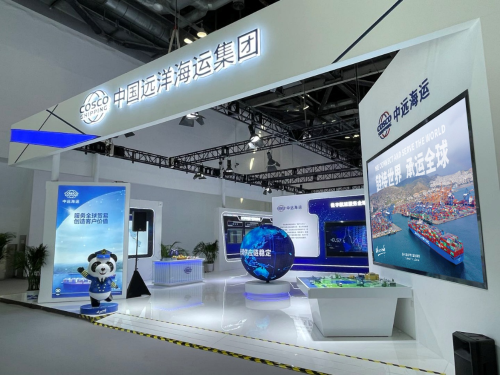 As a major participant in trade in services, COSCO SHIPPING organized its subsidiaries including COSCO SHIPPING Lines, COSCO SHIPPING Ports, COSCO SHIPPING Logistics and COSCO SHIPPING Technology to take part in the event. With the theme of "Serving Global Trade and Creating Customer Value", the digital exhibition focused on the achievements of COSCO SHIPPING in serving global trade and promoting shipping digitalization, such as Global Shipping Business Network (GSBN), application of IoT in intelligent container cold chain, Xiamen Ocean Gate 5G Smart Terminal, S-dome digital logistics security management solution, and intelligent ship system.
▋GSBN: Simply Trade for All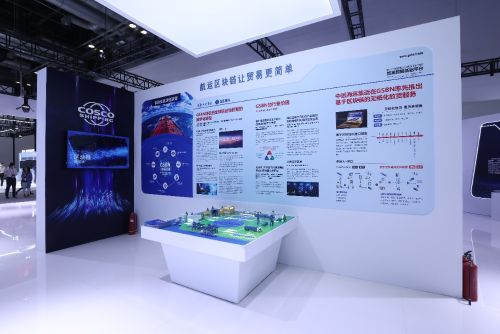 Global Shipping Business Network (GSBN) is a shipping blockchain technology consortium established with the participation of COSCO SHIPPING. The platform fully leverages the technical features and advantages of blockchain in traceability and dependability to link together all stakeholders, including marine carriers, terminal operators, customs agencies and their agents, consignors and logistics service providers, to achieve data interconnection between systems as well as process collaboration and mutual trust, so that the whole operational process can be visible, time-controllable and risk-proof.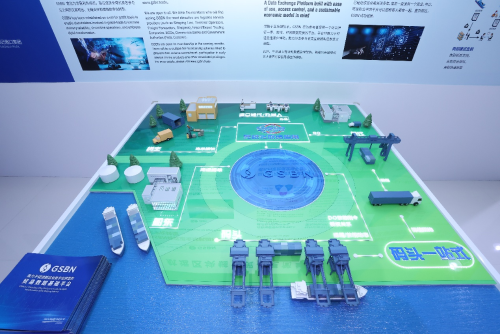 Based on the GSBN platform, COSCO SHIPPIPNG Lines has launched Cargo Release, a paperless, highly efficient and transparent solution for its customers. It is now being rolled out in China and Southeast Asia by port operators. It has changed the previous complicated import business process, allowing customers to complete all import document turn-over operations with a single click online. At present, the platform can cut the time of cargo release from days in the past to less than 4 hours, and the whole process is contactless, which can better meet the needs of cross-border trade.
▋5G Full Scene Application Smart Port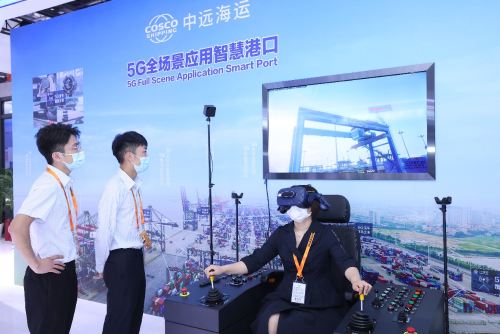 The 5G smart port solution presented by COSCO SHIPPING Ports can avoid the excavation and laying of pipelines and replacement of cables and optical fibers for terminal infrastructure construction, reducing the time of project by more than 80%. Moreover, it can significantly lower the construction cost of automated terminal upgrade, saving 46% of front-line human force and more than 25% of energy, forming a high-efficiency low-cost solution to transforming traditional terminals into automated ones.
▋Intelligent Reefer IOT Application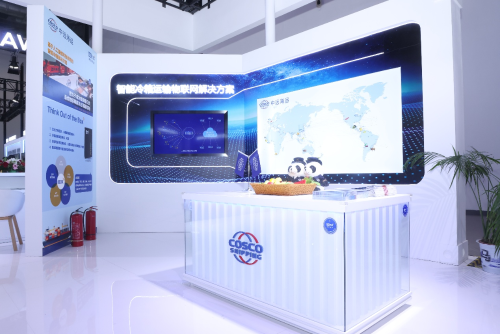 With the use of big data and artificial intelligence, the application of IoT devices based on BDS (Beidou Navigation Satellite System) can provide users with a wealth of software tools to support transport visibility, cargo safety control, intelligent forecasting, cost reduction and efficiency improvement throughout the entire process, addressing the industry pain points and raising the efficiency of container logistics supply chain operations.
▋Digital Customs Platform: Faster Customs Clearance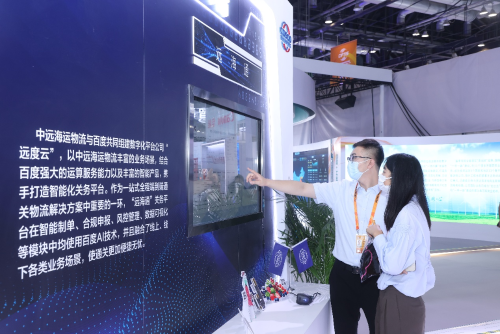 The customs platform "Yuan Hai Tong" uses Baidu AI technology in the modules of intelligent bill-making, compliance declaration, risk control management and data visualization, and integrates various online and offline business scenarios to make customs clearance more convenient and worry-free.
▋Intelligent Land-Sea Digital Solutions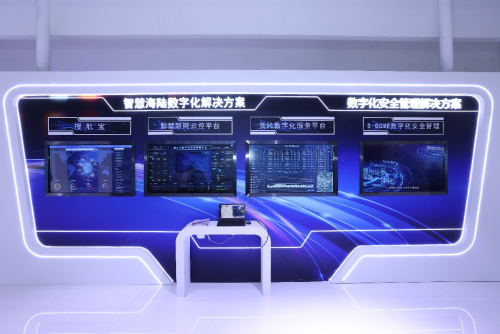 Sou Hang Bao: it is a search engine for the shipping industry to help business staff to gain a quick view of the industry operations in real time, and provide support for business decision-making.
Freight Forwarding Digital Service Platform: it provides digital services such as route forecast, ship schedule forecast, cargo volume statistics and shipping capacity monitoring for the freight forwarding industry, and offers one-stop digital transformation services.
Cloud-based Intelligent Road Network Control Platform: it integrates highway network monitoring, scheduling, control, emergency response, service and maintenance in one single system to improve the overall safety performance and service quality of the road network.