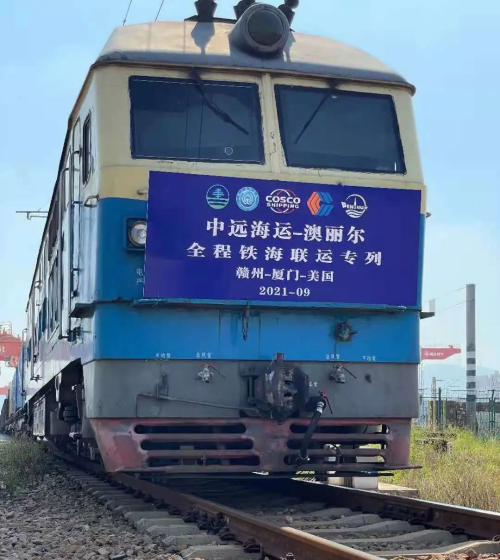 On September 16 with the sound of a long whistle, "COSCO SHIPPING – OLIVEE," a train providing rail-sea intermodal transport service and fully loaded with toiletries made by a Ganzhou-based cosmetics company, departed from Ganzhou International Land Port. The cargoes will soon be transferred at Xiamen Ocean Gate Container Terminal to a seagoing vessel destined for Los Angeles, USA. It is the 29th batch of export goods carried by COSCO SHIPPING for the customer, an effort that has effectively addressed the difficulties encountered by foreign trade enterprises in Jiangxi Province and guaranteed the stability of overseas transportation of goods that are "made in Jiangxi."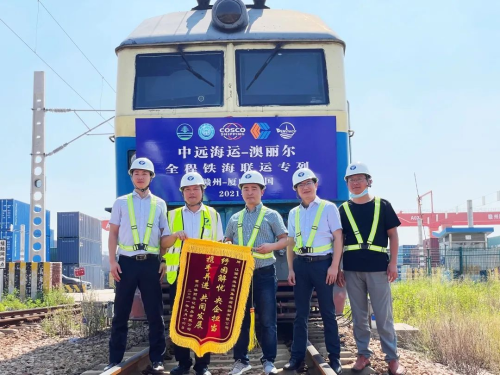 As a toiletries' manufacturer, the customer enters its peak business season from June through September each year. In order to finish the distribution of goods before Christmas, it must have the orders delivered by the end of September. As challenges such as port congestion and container shortages continue to intensify due to the impact of COVID-19, cargo space on liners to the U.S. has been tight. As a result, products cannot be containerized for shipment, and the on- and off-premises factory warehouses are overstocked. Hence, the customer has been facing unprecedented shipping difficulties.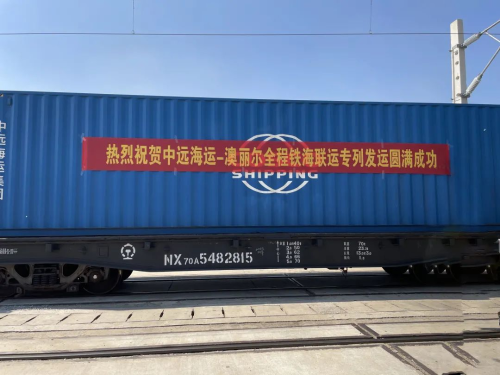 Adhering to the principle of putting customers first, COSCO SHIPPING Lines Wuhan learnt about the detailed factory production schedule and discussed with Xiamen Ocean Gate Container Terminal and COSCO SHIPPING Lines Xiamen to customize an exclusive shipping service solution for the customer. They utilized the global network resources of COSCO SHIPPING, innovated and optimized the full rail-sea intermodal transport service, and efficiently guaranteed the successful export of the products. The customer, which spoke highly of such arrangements, sent a silk banner and a letter of thanks to COSCO SHIPPING for the help, and expressed its willingness to work hand in hand with the corporation for shared development on a long-term basis.