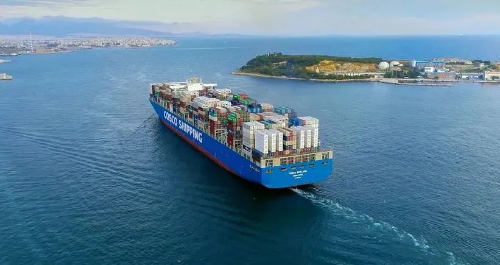 Under the impact of a range of factors, the global supply chain has been disrupted, with the container shipping market's supply and demand imbalance being further exacerbated as the supply of export shipping space remains continuously tight. As a result, many small and medium-sized enterprises (SMEs) have experienced a delay of goods delivery, an increase in inventories, and a slow return of capital. Thus, the supply of shipping space has become a major challenge for the operation of these SMEs. In response, COSCO SHIPPING has undertaken significant efforts to address their shipping needs in order to help ease their operational difficulties.
Eliminating obstacles through a segmented solution
The solution to shipping challenges lies in the details. COSCO SHIPPING's marketing service team in East China has made significant efforts to dive into these details and has addressed the surge in shipping demand for SMEs in Nantong through a segmented solution.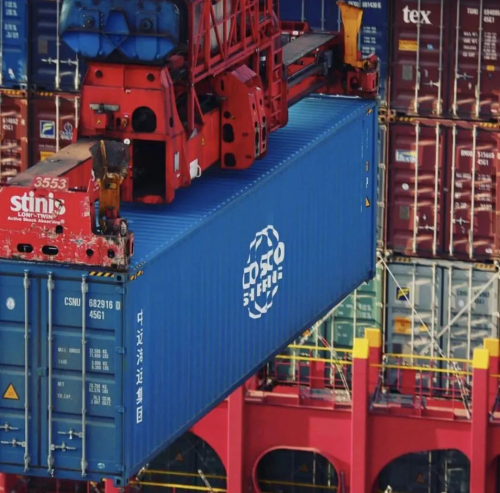 For example: a Nantong-based company sells fitness equipment to Northwest Europe. In understanding the customer's shipping difficulties, COSCO SHIPPING's marketing service personnel continuously strengthened contact with the customer, clarified the shipping needs and formulated a meticulous work plan of space booking and shipping in multiple batches. In a timely manner, they helped the customer get the goods in stock containerized and shipped one batch after another.
Another furniture company in Nantong, with most of its clients in the U.S., faced similar obstacles. Due to a surge of orders, the average weekly shipping demand more than doubled in a short time. Likewise, by splitting the orders, COSCO SHIPPING's marketing service team formulated a shipping plan not only for differing time schedules, but also for covering two different ports in Shanghai and Nantong. Complemented with logistics supporting programs such as differentiated inland extended services, the plan met the overall urgent needs of the customer.
Dedicated containers for exclusive use targeted at the right customers
The solution to shipping challenges lies in the right application of remedies. In order to meet the shipping demand of SMEs with current tight space resources, it is necessary to achieve targeted space allocation and deliver these space resources to SMEs that need it most.
COSCO SHIPPING established special working groups at various ports to comprehensively coordinate dedicated container resource management. It carefully investigated the difficulties faced by SMEs through various channels, including customer meetings, intensive visits, phone calls, in addition to WeChat and email communication, so as to provide its dedicated container shipping service in a targeted way.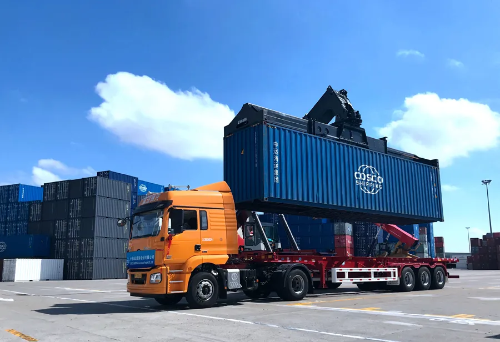 Through enterprise exchange meetings organized by the local commerce bureau, COSCO SHIPPING's marketing service team in Ningbo established channels to directly serve small and medium-sized foreign trade companies and factories. The team sorted their needs each week, and endeavored to provide shipping space for SMEs through flexible space and container allocation policy., The team also developed advertising materials and distributed them to production-oriented SMEs.
In addition, COSCO SHIPPING launched the "Special Liner Service for SMEs to Europe", "Special Liner Service for SMEs to Mexico" and "Special Express Liner Service to Australia and New Zealand" and other one-stop services including trailer and ocean shipping services. In Foshan's Shunde District, Guangdong Province, COSCO SHIPPING actively communicated with local SMEs, and within just two days, solidified a shipping plan for many local electrical appliance and furniture companies to have their products delivered to Europe by mid-June.
End-to-end tracking with premium attentive service
The solution to shipping challenges also lies in our persistence to service. The success of space booking does not necessarily result in the success of shipment. Only by getting the cargoes loaded and shipped can we ensure that the needs of SMEs are genuinely addressed. To that end, COSCO SHIPPING provided attentive service for SMEs and tracked the cargo status throughout the shipping process.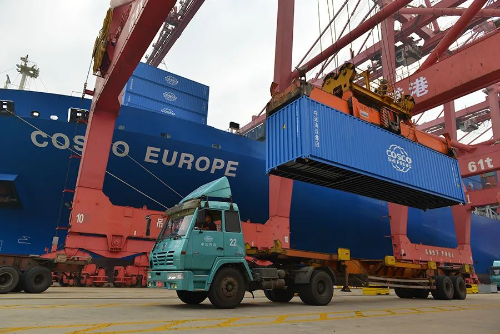 As an example, there are many SMEs in Wuhan, engaged in a wide range of industries. COSCO SHIPPING's marketing service team in Central China delved deep into the business of each SME to customize shipping plans for them – from online space booking to localized e-commerce services, from trailer planning to bill signing, and from cargo loading to shipment. COSCO SHIPPING also sent special personnel to follow up the operations of each link, so as to provide effective targeted support to SMEs throughout the process until the successful shipment of goods.
As of now, COSCO SHIPPING has put all of its container capacity into ocean shipping. Some general cargo ships and other non-container ships are even used to carry containers – an epitome of the efforts made by the global container industry to address the shipping space scarcity. COSCO SHIPPING's special working groups, which are established to meet the shipping needs of SMEs, can also provide a worthy experience for the effective implementation of the work to ensure six priorities: stability in employment, financial operations, foreign trade, foreign investment, domestic investment, and expectations and the guaranteeof six areas: security in job, basic living needs, operations of market entities, food and energy security, stable industrial and supply chains, and the normal functioning of primary-level governments.