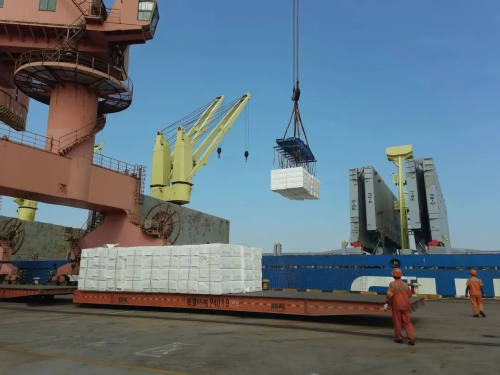 A total of 27,000 tons of pulp was unloaded recently in Shanghai from M.V. LE HE, the first modified vessel under COSCO SHIPPING Specialized Carriers, marking the successful completion of the maiden voyage of this exclusive liner for pulp transportation – a customized solution designed by COSCO SHIPPING for its major accounts.
Upholding the concept of customer-centered service, COSCO SHIPPING Specialized Carriers has creatively initiated the "exclusive liner service" for pulp transportation in order to provide customers with more targeted, specialized, and personalized maritime transport services. The four existing 28,450-ton multi-purpose vessels, namely "LE YI", "LE LI", "LE CONG", and "LE HE", will be used to provide pulp shipping services. After a full range of cabin renovation, the ships can meet the requirements of pulp shipping to ensure the quality of service and achieve the maximum possible loading capacity. With the joint efforts onboard and onshore, the renovation plan was reviewed and approved by multiple parties after repeated discussions. The first ship, M.V. LE HE, was put into factory for renovation in late September.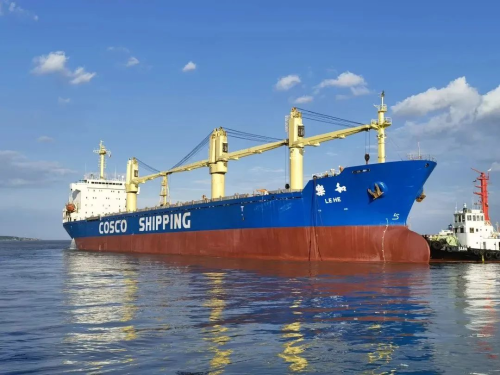 The renovated vessel arrived at the loading port on October 15 for its first pulp transportation voyage and started cargo loading on October 16. Through the close collaboration between the staff onboard and onshore, the almost fully loaded ship ultimately achieved a shipping weight of 27,000 tons, compared with the original plan to load 25,000 tons of pulp. The fleet turnover will become faster, with greatly improved transport efficiency. The ship has achieved "higher shipment and faster operation" in a real sense. After the completion of the maiden voyage, the customer offered its praise and highly positive feedback to the professional and high-quality exclusive liner service.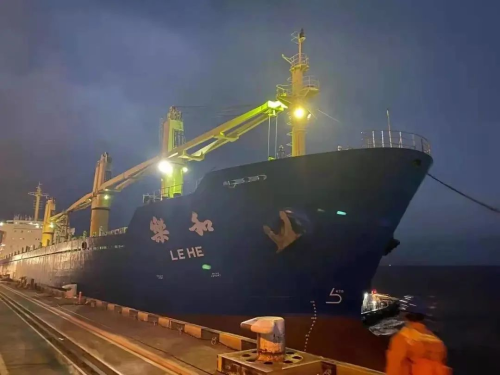 According to the plan, the four vessels will all be put into pulp transportation service after renovation. As a result of the successful completion of M.V. LE HE's first pulp shipping voyage, M.V. LE LI and M.V. LE CONG, both renovated, also arrived at the loading port on November 4 and November 8 respectively, and launched service to major clients.