With the global industrial and supply chain disruptions caused by COVID-19, energy prices in the international market have risen sharply this year. The supply and demand of power and coal in China continue to be tight, affecting both the economic performance and people's daily life. In this context, COSCO SHIPPING has taken a series of measures to meet customers' needs for coal transportation, contributing to the stable operation of the social economy and people's life and work.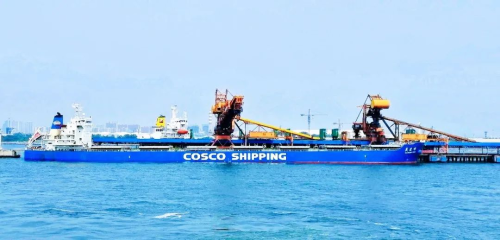 Coordinating transport capacity to support coal transportation
As the major force of coal transportation in China's coastal areas, COSCO SHIPPING Bulk has been addressing the need of coal transportation through smart capacity deployment and allocation. From January to October of this year, COSCO SHIPPING Bulk carried 24.45 million tons of imported coal, accounting for nearly 10% of China's coal import volume. During the same period, it invested 3.69 billion tons of shipping capacity in coastal services, an increase of 15% year-on-year, and carried 203 million tons of domestic coal, accounting for 31.5% of the coal transported by waterway in China.
This year, not one of the power plants served by COSCO SHIPPING Bulk has been shut down due to coal transportation problems, with all expressing their gratitude to the company on several occasions. Particularly since this September, given the tight coal inventory of power plants in some areas, COSCO SHIPPING Bulk has completed 261 voyages for coal transportation, with the cargo volume reaching 14.037 million tons, providing strong support to the coal supply for power plants.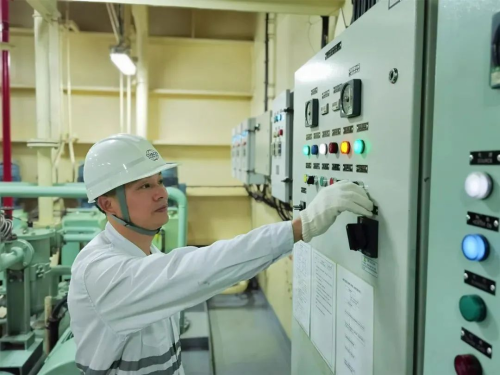 Improving service quality to accelerate coal transportation capacity increase
From the north to the south in China's coastal regions, COSCO SHIPPING Bulk provides coal transportation services for more than 100 power plants, among which 70 power plants depend on the company for all its coal supply.