As of December 25, the container throughput of Port of Yangpu in Hainan Province has exceeded one million TEU, marking another significant milestone in the development of the port into a regional international container hub.
Since this year, the port operation has faced many uncertainties. Hainan Harbor & Shipping, a subsidiary of COSCO SHIPPING, has discovered a new path in this ever-changing situation by optimizing production organization and tapping into production potential. The effort succeeded in increasing the Yangpu International Container Terminal's daily handling capacity from less than 2,500 TEU to more than 4,000 TEU.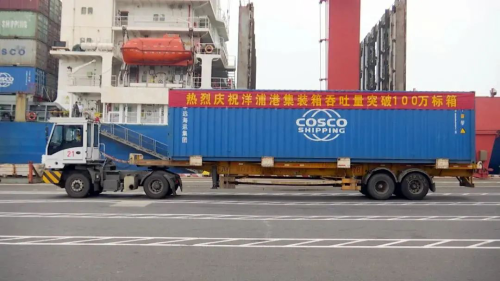 Under the dual driving forces of efficiency improvement and policy stimulation, Hainan Harbor & Shipping and COSCO SHIPPING Lines has launched five domestic and foreign trade shipping routes at Yangpu International Container Terminal, successfully opening a new foreign trade transit mode based on traditional international transit. In addition, two island barge feeders, one foreign trade trunk route, and seven foreign trade routes have also been launched. In particular, the first intercontinental transoceanic shipping route opened at Hainan Free Trade Port in late September marked the beginning of the construction of the Yangpu Regional International Hub Port from coastal waters into the "deep blue sea."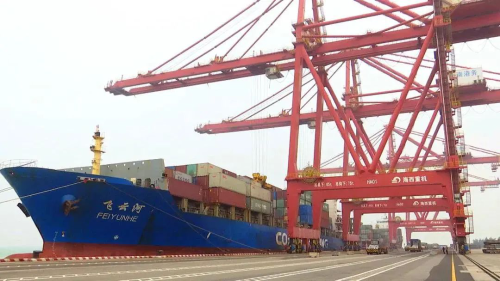 Greatly empowered by the new routes, as of December 25, the throughput of Yangpu International Container Terminal has exceeded 850,000 TEU, an increase of 71% year-on-year. Of which, the volume of foreign trade containers increased by as much as 247% year-on-year, ranking among the best in the Beibu Gulf port group and even ports around the country. The increase serves as an important contribution for the port's overall throughput to top the one million TEU mark.