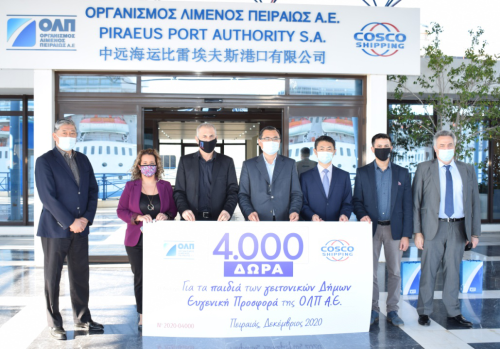 Recently, COSCO SHIPPING delivered 4,000 Christmas gifts to the children of financially challenged families in Piraeus and the surrounding areas, hoping that these gifts and blessings can make the holiday a happy one for the children.
Chairman of Piraeus Port Authority S.A. (PPA) Mr. Yu Zengang, together with Mayor of Piraeus Mr. Yiannis Moralis, Mayor of Perama Mr. Giannis Lagoudakis, and Vice Mayor of Salamis Mr. Pantelis Dioletis, attended the donation ceremony.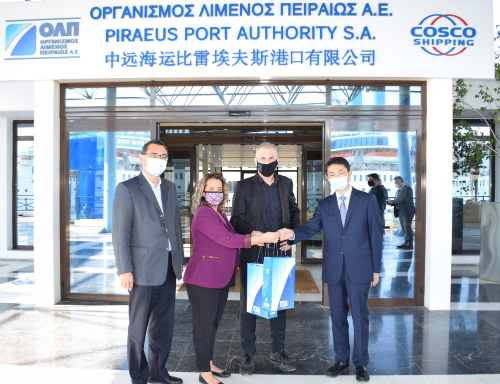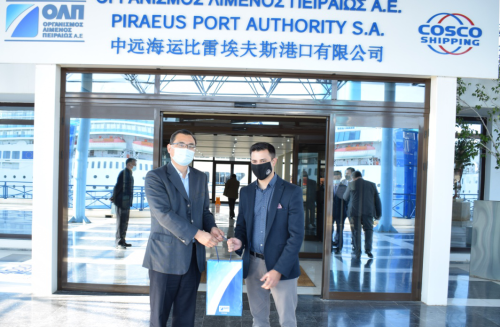 Yu said that PPA is humbly honored to send holiday greetings to the children of families in financial need in the three regions for the fourth consecutive year, and hoped that the gifts and blessings would make this year's Christmas a peaceful, warm, and healthy holiday for them.
The three mayors indicated that increasingly more local families are being hit hard by COVID-19, and it is touching that the PPA is lending a helping hand at this particular moment, providing help to local institutions and people, and bringing holiday warmth to the children.
PPA has always been committed to fulfilling its social responsibility for shared development with local society and continuously carries out charitable activities for the public good. In addition to the Christmas donation, PPA provides monthly living allowances to families in financial need in surrounding areas through local governments, contributed 500,000 euros to the Greek Red Cross to support disadvantaged students, and donated more than 250,000 euros to Greek national ministries, governments of surrounding regions, and hospitals for pandemic prevention and control.