Recently, COSCO SHIPPING Lines, a subsidiary of COSCO SHIPPING, was awarded a gold prize by U.S. environmental organizations as part of the 2019 "Protecting Blue Whales and Blue Skies" Program for its active commitment to the protection of the marine environment and marine life.
The blue whale is the largest mammal on Earth and sits at the top of the food chain. However, due to human hunting and marine environmental pollution, its population is decreasing so rapidly that it was listed on the IUCN Red List of Threatened Species ver 3.1 - Endangered (EN) in 2012.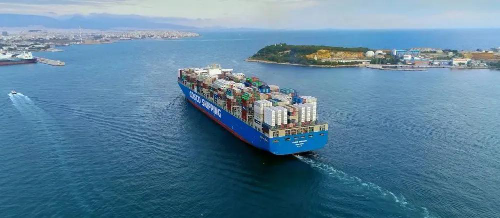 COSCO SHIPPING, as a pioneer in the global liner industry committed to ecological conservation, is dedicated to protecting marine ecology and the environment, and has adopted low carbon and high efficiency as part of its comprehensive management policy. COSCO SHIPPING Lines, a subsidiary of COSCO SHIPPING, took the initiative to shoulder the social responsibility of fostering a healthy ecosystem. Based on the encouraging results achieved in 2018 when it voluntarily joined the "Protecting Blue Whales and Blue Skies" program endorsed by the U.S. Environmental Protection Agency (EPA), the company participated in the program again in 2019 and was awarded the program's Gold Award for its active measures and outstanding achievements.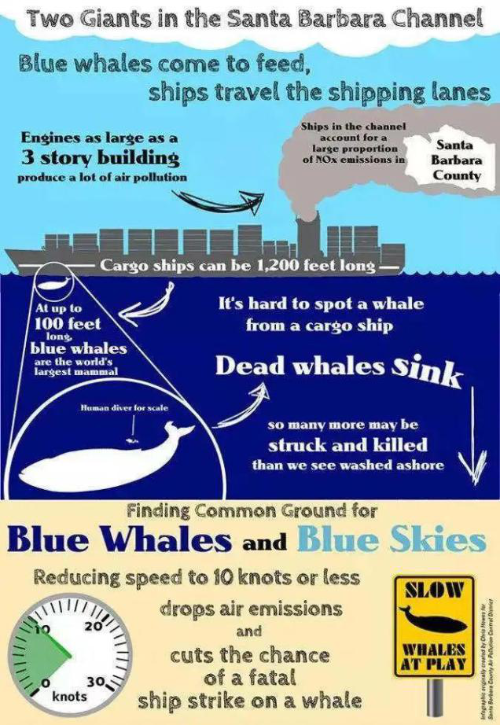 The "Protecting Blue Whales and Blue Skies" program is a partnership jointly promoted by several U.S. environmental agencies and organizations focused on protecting large marine life in one of the world's premier blue whale aggregations—the Santa Barbara Channel Region in the Pacific. By limiting the speed of vessels transiting in the Santa Barbara Channel Region and San Francisco Bay Area, the program can effectively protect marine life such as blue whales and reduce emissions of greenhouse gases and suspended particulates, safeguarding the clean ocean and blue skies.
From May 1 to November 15, 2019, ships owned by companies signed up to participate in the program would be deemed as statistically eligible if they sailed at less than 10 knots/hour through the aforementioned areas during this period. The program organizer would calculate the percentage of completion based on the actual and theoretical distances that a company's vessels sailed at 10 knots/hour or less through the said regions during this period, and then award prizes based on the completion percentages.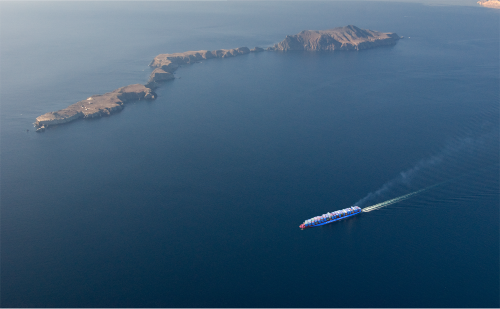 Ultimately, COSCO SHIPPING Lines was honored with the 2019 "Protecting Blue Whales and Blue Skies" Gold Award for its excellent completion percentage. The company also donated a US$18,000 bonus to the environmental organizations which are actively promoting the program to support the successful implementation of environmental programs in 2020.