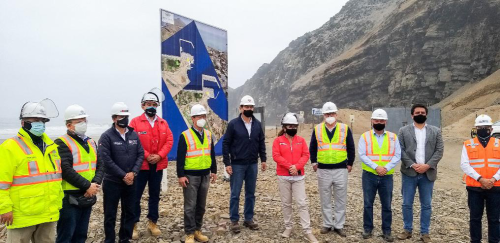 On the morning of September 10 local time, Peruvian President Mr. Martin Vizcarra, along with the Peruvian Minister of Transport, Minister of Environment, and Minister of Housing and Construction, visited the construction site of COSCO SHIPPING Ports (CSP) Chancay Terminal in Peru.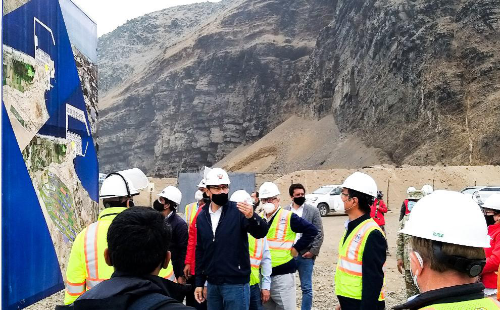 Mr. Chen Keng, President of CSP Chancay Terminal, introduced in detail to the President and his delegation the design, progress, and construction of the terminal project. Against the conditions of this year's COVID-19 pandemic, construction of the terminal's tunnel entrance has fully resumed with precautionary measures in place, and the bidding work related to the terminal project is also making substantial progress.
After the introduction, President Vizcarra further learned about the overall design of the terminal. He pointed out that the Peruvian government strongly emphasizes and actively supports the construction of the Chancay Terminal project, and hoped that the main construction of the project could be started in short order and progress smoothly.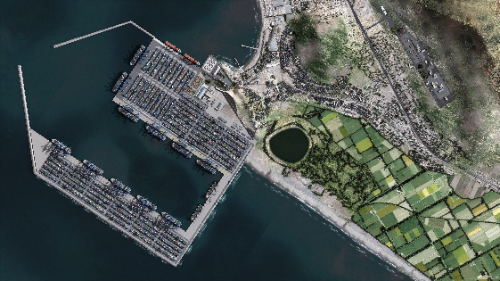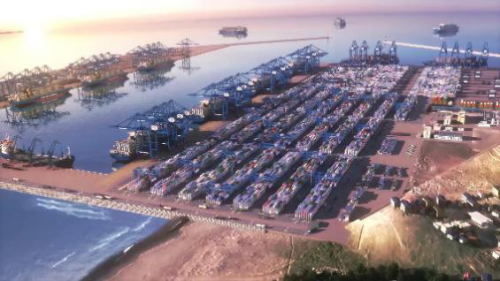 Project Effect Chart
CSP Chancay Terminal Project is a joint venture between COSCO SHIPPING Ports and Volcan Compañía Minera S.A.A., with the former holding 60% of the stake. The project is located in Chancay, near Lima, the capital of Peru. During the first phase of the project, two container berths and two multi-purpose berths with an annual handling capacity of 1.5 million TEU will be built. After completion, the project will become a vital gateway port for Peru and a key logistics center along the southeast coast of the Pacific Ocean.