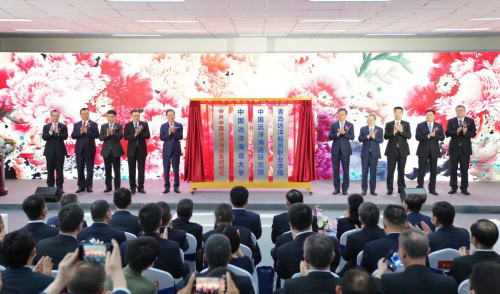 On July 3, COSCO SHIPPING University had its inauguration ceremony in the West Coast New District of Qingdao. As a pivotal platform for talent empowerment, the university has integrated top resources from eleven educational and training institutions under COSCO SHIPPING, and pooled excellent teachers from the corporate educational system, with an aim to implement COSCO SHIPPING's talent development strategy and improve its capacity of technological innovation.
In the years to come, while focusing on COSCO SHIPPING's development vision, COSCO SHIPPING University will fulfill its responsibilities in education & training, strategic branding, cultural inheritance, and technological innovation, turning itself into a core base of talent cultivation and capacity building for the corporation, an innovation base of shipping technology research, and a "promised land" for COSCO SHIPPING employees to pursue further education. Its goals include: (1) to be a top corporate university to foster outstanding shipping professionals with an international perspective, strategic thinking, and great expertise for the sustained healthy development of COSCO SHIPPING; (2) to be a top research institute and a high-level shipping innovation research base within a decade; and (3) to be a top mariners college which trains high-quality professional mariners for the corporation.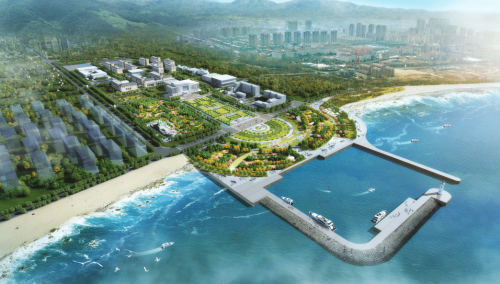 Located in Guzhenkou of Qingdao's West Coast New District, the planning and construction of the campus will meet the requirement of "a world-leading corporate university with distinctive characteristics of COSCO SHIPPING".
In the future, the new campus will become a new benchmark of corporate universities worldwide, as a top-level international university with integrated functions of talent cultivation, sci-tech research, cultural inheritance, strategic facilitation, as well as promotion and demonstration. COSCO SHIPPING plans to complete the planning and construction of the campus in about two years, and tries to finish the phase-one construction and move the old campus here in September 2021.