To overcome the challenges of COVID-19, Diamond Line GmbH under COSCO SHIPPING Lines has leveraged the abundant feeder resources of the Port of Piraeus in Greece and introduced water-rail intermodal transport in Europe. The purpose is to address the uncertainty surrounding truck transportation during the fight against the pandemic while offering customers better service experience and more reliable solutions.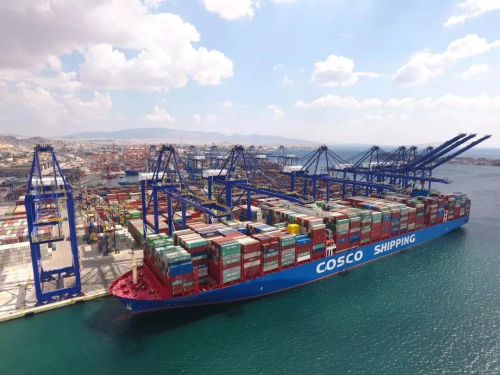 Diamond Line GmbH is a specialized feeder service company set up by COSCO SHIPPING Lines in Europe, and 2020 marks the first year for the company to operate as an independent brand for European regional routes. In order to fight the pandemic and ensure continuous and orderly operations, the Chinese and local employees of the company have actively innovated service offerings to meet customers' pressing needs. Over the first four months of 2020, Diamond Line maintained steady growth in its business scale and benefits. The total operating capacity of regional routes approached 1 million TEU, an increase of 13% year-on-year. The gross revenue from transportation was up by 24% from the same period last year. These indicators show that the company has set off to a good start for the year.
Diamond Line has relied on the abundant feeder resources of the Port of Piraeus and leveraged the unique advantages of the Piraeus–Rijeka Express (PRS), the rail network connecting the main channel of Piraeus and the secondary channel of Rijeka, as well as the advantages of the China-Europe Land-Sea Express Line. As a result, the reliability of sea-rail intermodal transport in Central and Eastern Europe has been further improved.
Meanwhile, in cooperation with its sister companies in Europe, Diamond Line has actively promoted the Port of Piraeus and the China-Europe Land-Sea Express Line to customers, guaranteed the land-sea express line service for trunk routes, and strongly supported the two key projects of COSCO SHIPPING in Europe. In addition, it has developed such service for Intra-Europe Trade (IET) to offer customers more options and better service experience.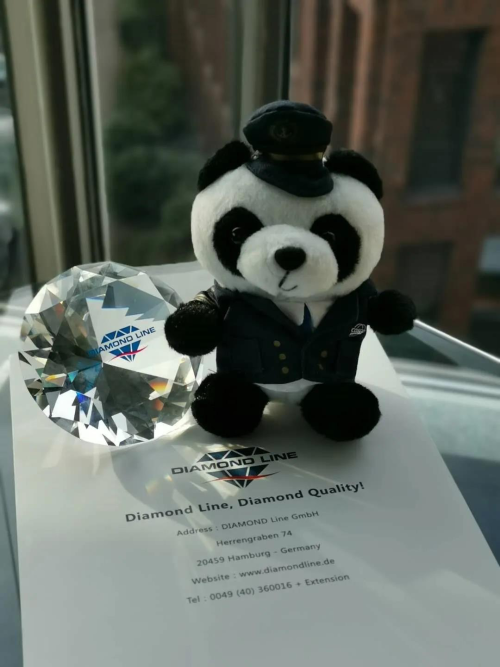 After years of expansion into the European regional market, Diamond Line now has established long-term, stable partnerships with 32 major global clients, covering such fields as chemicals, retail, paper products, and home appliances. The continuous delivery of "diamond quality" services by Diamond Line has won wide acclaim from its clients.