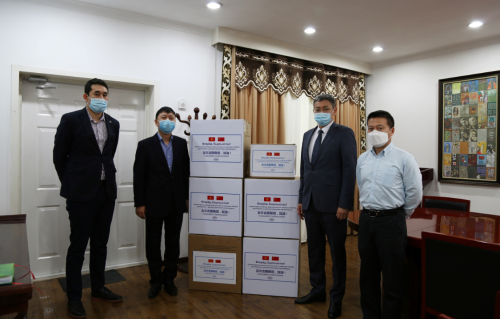 On the morning of May 20, COSCO SHIPPING donated 10,000 disposable masks and 30 pairs of goggles to the Embassy of the Kyrgyz Republic in Beijing to support the country's fight against COVID-19.
The donation ceremony was held at the Embassy of the Kyrgyz Republic in Beijing. Mr. Meder, Commercial Counselor of the Embassy, accepted the donation on behalf of the Ambassador of the Kyrgyz Republic to China and extended his gratitude to the Chinese government and COSCO SHIPPING for assistance at this critical time. Mr. Meder stated that the government of the Kyrgyz Republic would use these materials to help local people in need.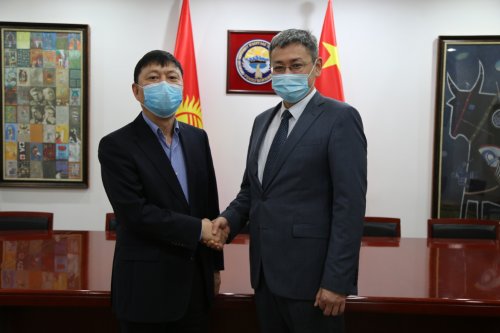 On behalf of the headquarters, COSCO SHIPPING Logistics donated the materials to the embassy. Facing the spread of COVID-19, COSCO SHIPPING hopes that the two sides can join hands and win the battle against the pandemic soon.