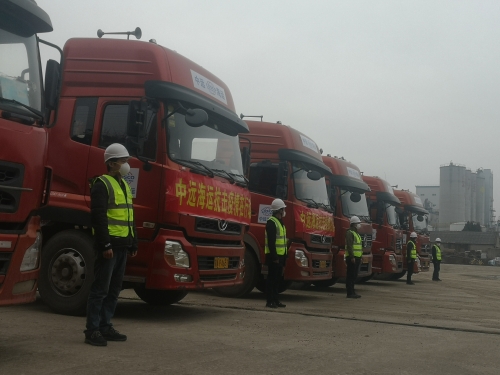 To ensure the pork supply in Wuhan and other key areas and according to the requirements of the National Development and Reform Commission, the Ministry of Commerce and the Ministry of Finance, COFCO allocated 2,000 tons of emergency pork reserves from its frozen pork supplies to state reserves for urgent transportation to Wuhan central reserves. Entrusted by the State-owned Assets Supervision and Administration Commission of the State Council (SASAC), COSCO SHIPPING provided transportation service to COFCO for securing an adequate supply of rice, noodles, grain and oil in Hubei Province. Supervised by heads of the two corporations, the Operating Management Division of COSCO SHIPPING established a special communication channel and working mechanism with COFCO headquarters and its specialized companies to guarantee the timely and smooth delivery of supplies.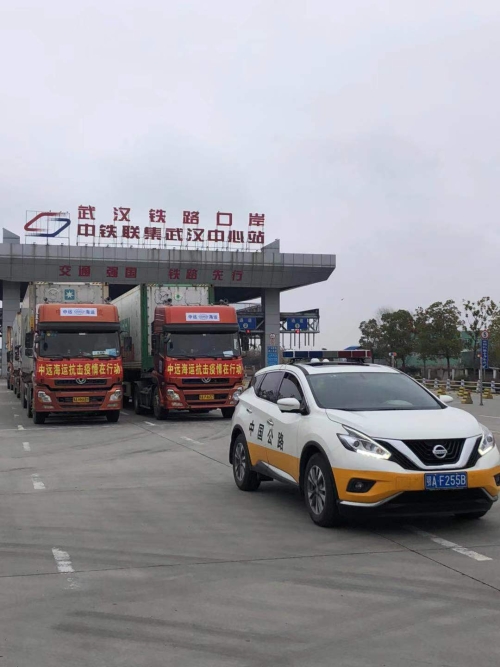 On February 7, upon receiving the assignment of pork reserve transportation from Wujiashan railway container center station to Wuhan central reserves, Wuhan Branch of COSCO SHIPPING Lines immediately started preparations, including arranging container trucks, appointing experienced drivers, completing vehicle disinfection, providing protective products and formulating preventive measures. On the morning of February 11, the first eight containers of frozen pork were successfully delivered to the destination, and the second batch of 16 containers will arrive on February 12.
Meanwhile, other related subsidiaries of COSCO SHIPPING were also busy with preparations for helping COFCO continuously transport supplies, such as frozen pork and grain, to Hubei and other key affected areas from all over the country.