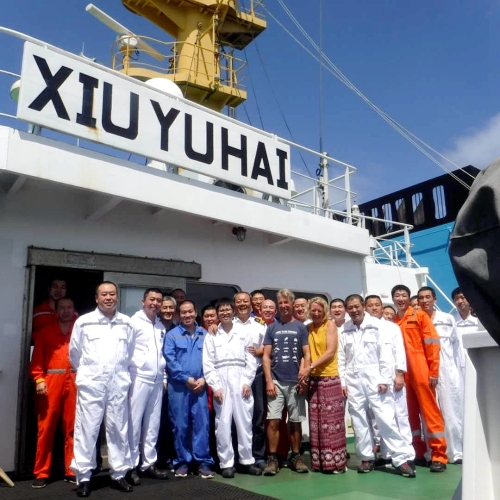 At 12:05 on February 7, while navigating in the North Atlantic, M.V. XIU YUHAI of COSCO SHIPPING received a call and an email from MRCC FORT DE FRANCE, saying that a sail boat named "LOCOMOCEAN" was in distress and sent an SOS signal for help through EPIRB on board.
The captain of M.V. XIU YUHAI reported the case immediately and prepared for potential rescue operations. Under the full support of COSCO SHIPPING's shore-based departments, M.V. XIU YUHAI changed its course and headed towards the boat in distress. At the same time, it sent a message to MRCC, reporting its rescue intention and asking for timely updates of the sail boat's location.
After a voyage of more than six hours, the lookout men on M.V. XIU YUHAI finally found LOCOMOCEAN. Having lost its power, the sail boat was unable to berth alongside the big vessel using its screws and rudders. To ensure the safety of the crew on the boat, the captain of M.V. XIU YUHAI decided to adjust the vessel's track again to slowly approach to the sailboat windward on the starboard.
After more than 20 minutes of rescue , the two persons in distress successfully boarded the ship. It is learned that they were a British couple at the age of about 60 and sailing enthusiasts. They were in danger for nearly 12 hours in the wind and waves before being saved.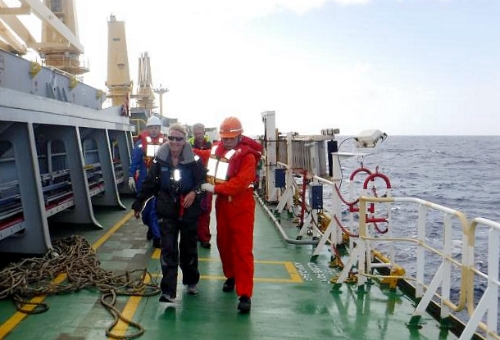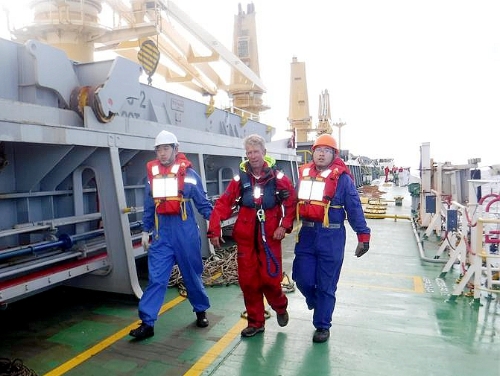 On February 10, local time, M.V. XIU YUHAI arrived at the Port of Point Lisas, Trinidad and Tobago and the couple disembarked from the ship as arranged by the agent.
Upon leaving the ship, the couple extended their deep gratitude to the crew and spoke highly of the international humanitarian spirit and professionalism of Chinese seafarers. They also expressed the wish to see a more prosperous and developed China.