Shanghai, November, 2020- COSCO SHIPPING Lines partners with Bank of China and other cooperative enterprises to hold a briefing about launching Cross-Chain Platform 'Master Bill of lading + trading documentations'. Shanghai HUIZHONG Automotive Manufacturing Co. LTD and SABIC (Saudi Basic Industries Corporation) are among the first group of pilot enterprises to benefit from this cross-chain platform.
The cross-chain platform takes full advantage of blockchain technology to provide customers a paperless service. Parties on the platform, such as shipping lines, import and export enterprises, and banks, can now update related trade information in a tamper-proof and trustworthy manner. Cargo flow, information flow and capital flow are closely integrated to provide a trusted digital foundation for international trade, which is highly recognized by pilot customers. Ant chain also provides the technology support for the platform.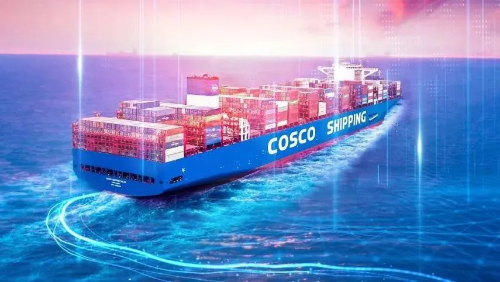 COSCO SHIPPING will keep taking customers as the center, constantly use digital technology to promote the seamless connection between the upstream and downstream of the shipping industry, promote the digital transformation and upgrading of shipping industry with partners. To simplify the shipping and create value for our customers are our mission.