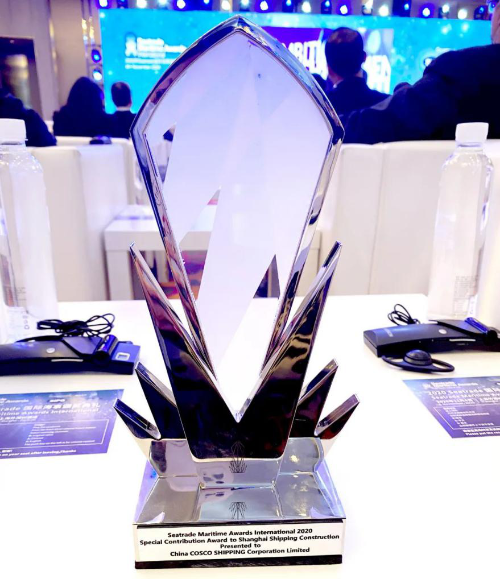 Special Contribution Award at the Shanghai Shipping Construction
On November 6, COSCO SHIPPING attended the Seatrade International Maritime Awards Ceremony in Shanghai, where the company was awarded the "Special Contribution Award to Shanghai Shipping Construction." Mr. Feng Bo, Executive Vice President of COSCO SHIPPING, received the honorary trophy on behalf of the company.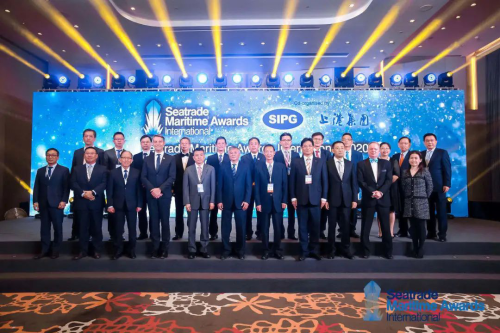 As a global shipping enterprise headquartered in Shanghai, COSCO SHIPPING has always been committed to building Shanghai into an international shipping center. This award represents the international shipping community's recognition and acknowledgment of COSCO SHIPPING's active role in this regard.
Initiated in 1989, the Seatrade Maritime Awards International is one of the highest-level and most influential annual maritime shipping awards ceremonies in the global shipping industry. Held in London, the U.K. in previous years, this year it is jointly organized by Seatrade and Shanghai International Port Group (SIPG). It also marks the first time the ceremony has been held in mainland China.