On November 4, the 3rd China International Import Expo (CIIE) held its opening ceremony in Shanghai. For the third time, COSCO SHIPPING, as one of the key supporters of CIIE, is deeply engaged in the opening ceremony and other activities of CIIE, facilitating the organization and implementation of all aspects of the event, including exhibitor invitation, service provision, and trade support.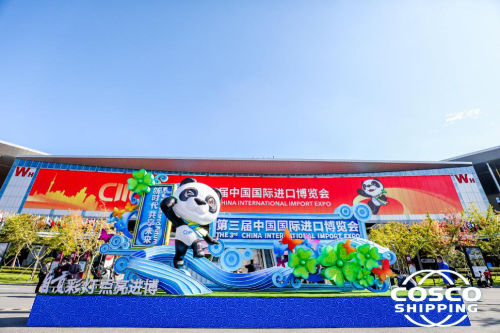 Exhibitor Invitation: focus on trade in services and leverage global network advantages to assist with exhibitor invitation.
COSCO SHIPPING continued to focus on the service trade exhibition area this year and fully leveraged its global network advantages to invite overseas shareholding enterprises, partners, suppliers, and cargo-owning enterprises to participate in the Expo. The company's subsidiaries also utilized their presence in the shipping and logistics business to participate in the exhibitor invitation process.
For this year's Expo, COSCO SHIPPING invited 67 exhibitors in total, with an exhibition area of 2,133m2. The number of exhibitors and exhibition area both exceeded those of the previous two years.
Participation in the Expo: highlight the features of trade in services, and demonstrate the company's role in maintaining the stability of the global industrial chain supply chain.
This year, COSCO SHIPPING participated in the Expo together with twelve companies from the port and terminal, shipping, logistics, and technology industries, including Piraeus Port Authority S.A. (PPA), CSP Spain Terminal, CSP Zeebrugge Terminal, CSP Abu Dhabi Terminal, OOCL, Diamond Line, Cogent Holding Limited, Ocean Rail, as well as IQAX Limited, with an exhibition area of 666m2 and the booths all located in the exhibition area of trade in services.
The exhibitors highlighted the features of trade in services at this year's Expo, showing the critical role of international shipping and logistics enterprises in ensuring smooth global trade and logistics channels, promoting economic and trade exchanges between countries, and maintaining the stability of the global industry chain and supply chain.
Piraeus Port Authority S.A. (PPA)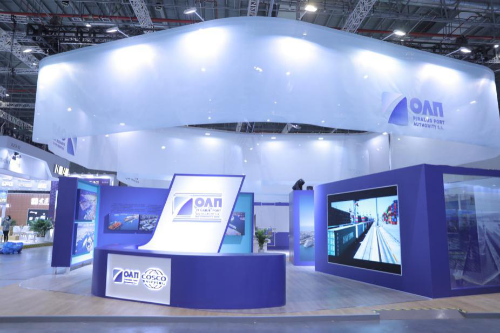 Piraeus Port is the first overseas-controlled port of COSCO SHIPPING. In 2008, COSCO SHIPPING signed a franchise agreement with the Greek government to obtain the management rights of the No. 2 and No. 3 container terminals in Piraeus Port. In 2016, the Group fully acquired and took over management of the entire port operation. Since the full acquisition, the port's container terminal, cruise terminal, ferry terminal, car carrier terminal, ship repair, and logistics business has achieved all-round development. Its container business's world ranking rose from 93rd to 25th in 2019, making it the largest port in the Mediterranean and the fourth largest in Europe.
Orient Overseas Container Line (OOCL)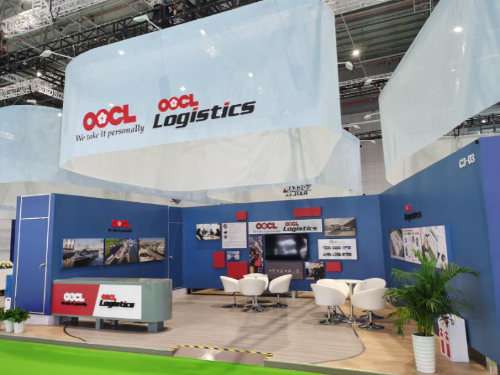 In 2018, COSCO SHIPPING completed the acquisition of OOCL, which boosted the Corporation's container capacity to the third-largest in the world. At present, COSCO SHIPPING operates its international container liner shipping business under the dual brands of "COSCO SHIPPING Lines" and "OOCL." OOCL has more than 120 offices in 100 major cities worldwide, serving more than 190 weekly routes and connecting to over 600 international ports and terminals. In addition, OOCL is also a pioneer in the development of shipping information technology.
Diamond Line GmbH (Diamond Line)
Diamond Line, incorporated in Hamburg on July 29, 2019, is the newest feeder shipping brand of COSCO SHIPPING in Europe. Diamond Line currently operates 28 feeder vessels with a capacity of approximately 60,000 TEU. The company operates a well-established regional feeder network in Europe, covering more than 50 ports in 25 countries across the Black Sea, Adriatic Sea, Mediterranean, Poros Sea, and North Africa.
Ocean Rail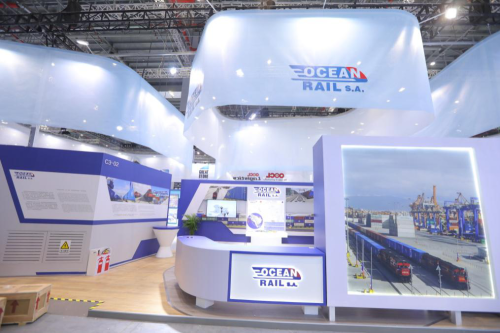 Ocean Rail is a comprehensive logistics company registered by COSCO SHIPPING in Greece in 2017 and mainly engages in the sea-rail multimodal transport. By integrating resources, the company has opened a rail transport channel from the Piraeus Port to Central and Eastern Europe, filling a gap in the trans-European inland multimodal transport channel. It is the first and only logistics service provider capable of providing full-scale inland multimodal transport service through the Mediterranean to Europe via the Balkans.
Cogent Holding Limited
In 2017, COSCO SHIPPING acquired Cogent Holding Limited through COSCO SHIPPING International (Singapore), a listed company in Singapore. With a history of about four decades in Singapore, Cogent Holding Limited is a leading integrated logistics service provider capable of providing quality one-stop logistics solutions through one of the largest integrated logistics centers in Singapore—Cogent One-Stop Logistics Center. It is also the world's first logistics center to have an airborne container transfer station and a restricted five-story ramp-up warehouse.
CSP Spain Terminal
CSP Abu Dhabi Terminal
Kumport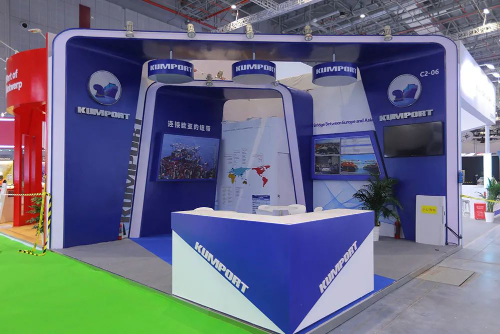 Pacific Maritime Services (PMS) and West Basin Container Terminal (WBCT)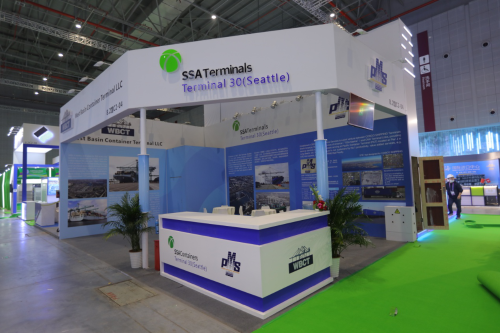 CSP Zeebrugge Terminal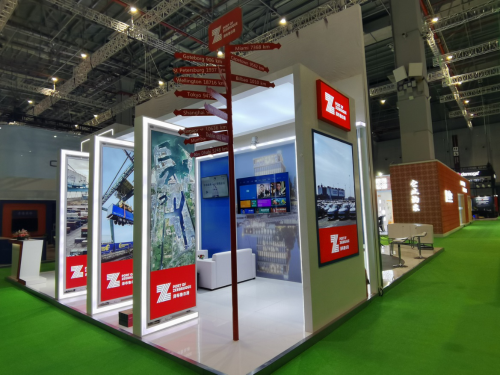 IQAX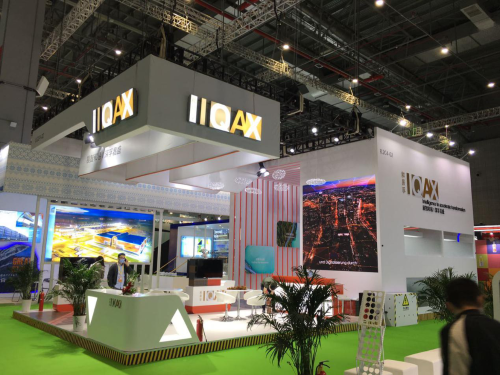 Service Support: provide all-round exhibit transportation service, exhibition service, conference service, and information technology service.
In terms of exhibit transportation service, as the exclusive recommended carrier for international shipping, COSCO SHIPPING has provided shipping services for exhibits at the Expo for three consecutive years. This year, to address the unique circumstances surrounding the global pandemic, COSCO SHIPPING has overcome the impact of COVID-19 overseas and relied on its global service network to provide customized solutions for the exhibits, offering one-stop logistics services from transportation to the setting up of booth.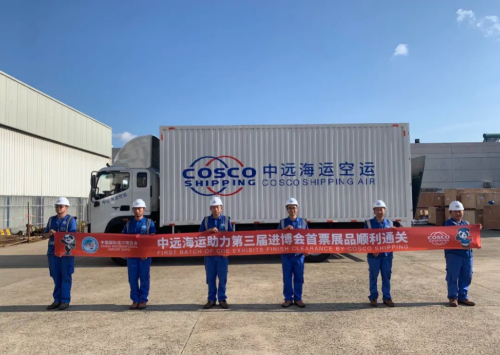 In terms of exhibition service, COSCO SHIPPING Air Freight, a subsidiary of COSCO SHIPPING, provided one-stop design and construction services for 31 booths of 27 enterprises at the Expo, showcasing their brand images through personalized exhibition designs. Since the commencement of construction on October 24, COSCO SHIPPING Air Freight completed special booth construction with high quality and impressive efficiency, receiving wide acclaim from customers.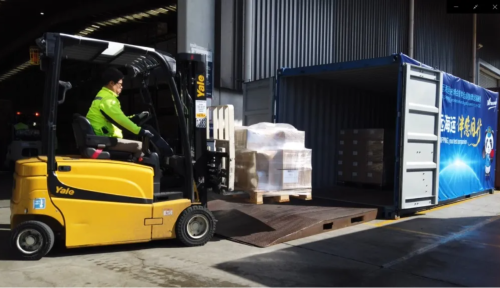 In terms of conference service, COSCO SHIPPING BOAO, a subsidiary of COSCO SHIPPING, set up a 170-member service support team to fully improve its conference service skills and continue to provide comprehensive conference service support for the meetings and on-site activities of the Expo.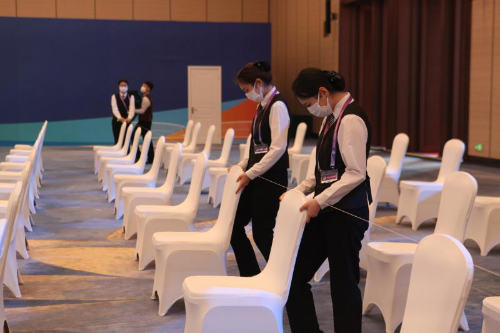 In terms of IT support, COSCO SHIPPING actively participated in the construction and service of the integrated system related to the security work of CIIE. Based on its experience in serving the Expo for the previous two years, COSCO SHIPPING has continuously optimized the emergency response mechanism as well as the operation and maintenance solutions and provided reliable technical support for the video surveillance, data verification, emergency command, and data display systems during the Expo.