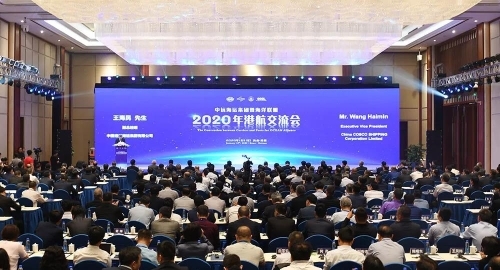 On the afternoon of January 10, the Convention between Carriers and Ports for OCEAN Alliance kicked off in Boao, Hainan Province. The convention was attended by Capt. Xu Lirong, Chairman of COSCO SHIPPING, Mr. Fu Gangfeng, Director of the Board and President of COSCO SHIPPING, Mr. Huang Xiaowen and Mr. Wang Haimin, Executive Vice Presidents of COSCO SHIPPING, Mr. Han Jun, Assistant to the President of COSCO SHIPPING and Chairman of COSCO SHIPPING Logistics, Mr. Bai Shi, Inspector of National Office of Port Administration, Mr. Zhou Xiaoqi, Deputy Head of the Basic Industries Department of National Development and Reform Commission, Mr. Jin Jiazuo, Executive Vice President of China Association of Port-of-Entry, and executives and guests from members of OCEAN Alliance, world-renowned port operators, domestic port groups, container terminals. Heads of shipping, logistics and port companies under COSCO SHPPING were also present at the convention. Executive Vice President of COSCO SHIPPING Mr. Wang Haimin presided over the event.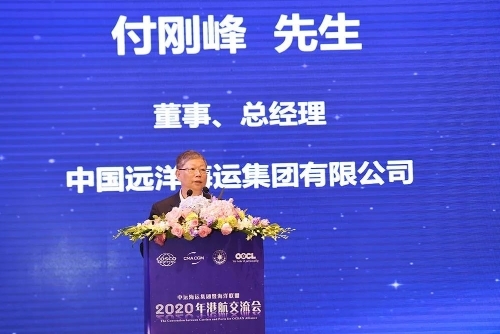 In his speech, Mr. Fu Gangfeng said deep integration and expansion of industry chain is a golden key for carriers and ports to breaking new ground in the future. With the advent of the era of big data, the extensive cooperation between and large presence of carriers and ports in the information domain provides an important boost to industry chain cooperation. Last September, COSCO SHIPPING signed the service agreement on the industry blockchain alliance, the Global Shipping Business Network (GSBN). He looked forward to more similar projects that would drive the optimization and reconstruction of the shipping industry chain and further expand the boundaries of shipping.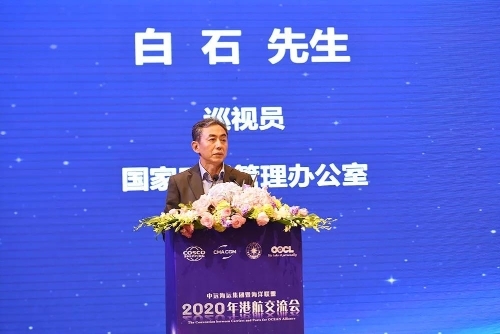 Mr. Bai Shi, Inspector of National Office of Port Administration, said that taking the opportunity of deepening all-round cooperation between the "single-window" for international trade and shipping and port industries, the National Office of Port Administration will work with related departments and local governments to implement more trade facilitation measures to promote the high-quality development of foreign trade: first, to improve the level of facilitation to make trade easier; second, to accelerate the development of intelligent technology to make trade smarter; and third, to align with international standards to make trade smoother.
At the convention, Executive Vice President of Evergreen Patrick Wei, OCC representative of OOCL C.K. Ho, CEO of APL Stéphane Courquin, Deputy Senior Vice President of Evergreen Wilson Yeh and Vice President of COSCO SHIPPING Lines Chen Shuai briefed the participants on "OCEAN Alliance Shipping Route Arrangements and Products in 2020" and their non-alliance route products on behalf of the four founding parties of the alliance. They also reviewed the operation efficiency of OCEAN Alliance routes in global ports in 2019.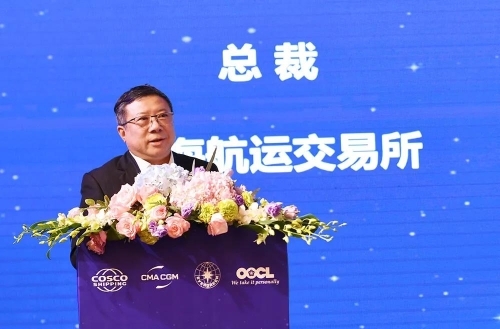 At the convention, Shanghai Shipping Exchange released "The 2019 Report on Global Carrier Schedule Performance (GCSP)". Based on the shipping schedule and AIS data collected by CARGO SMART, the index serves as a fair, open and transparent standard for global carrier schedule performance.