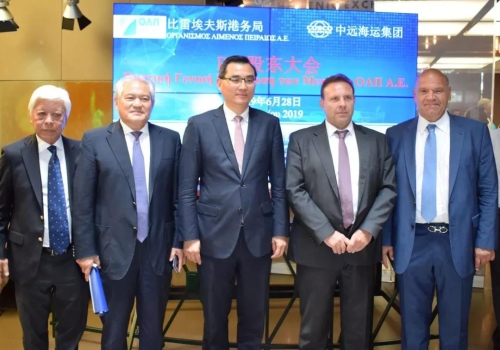 On June 28, the 2018 Annual Shareholders' Meeting of Piraeus Port Authority (PPA), controlled and operated by COSCO SHIPPING, was held at the Athens Stock Exchange. The shareholders who attended the meeting hold 21,624,235 shares of PPA, accounting for 86.48% of the total.

The meeting was attended by nearly 100 people, including Mr. Aris Xenofos, Executive Chairman of the Hellenic Republic Asset Development Fund (HRADF), Mr. George Xatzinikolaou, Chairman of the Hellenic Investment Association, shareholder representatives of COSCO SHIPPING, board members and executives of PPA, client and supplier representatives and local media.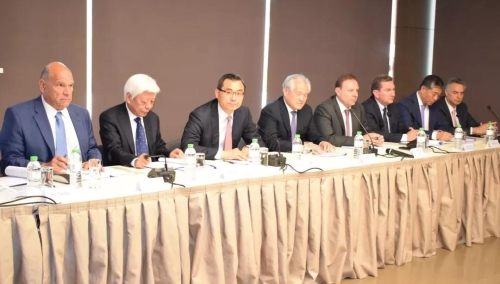 The meeting was presided over by Mr. Yu Zenggang, Executive Vice President of COSCO SHIPPING, Chairman and Executive Director of PPA. After deliberation, the participants voted through seven proposals, such as appointment of Mr. Yu Zenggang as Chairman and Executive Director of PPA, the Annual Financial Report 2018 of PPA, distribution of corporate profits, directors' remuneration and the company's compensation policy. Hailing the business growth after COSCO SHIPPING took over PPA, Mr. George Xatzinikolaou said the friendly, sincere and positive attitude taken by PPA's board and management has guaranteed its further development.
After the meeting, Greek media offered positive coverage of it. According to Hellenic Shipping News, 2018 was another profitable year for PPA, whose outstanding performance has made a positive impact on the Greek economy. The investment projects in PPA's Master Plan will further promote local development and add more job opportunities. Kathimerini cited Mr. Yu Zenggang as saying that PPA thanks the current Greek government for its support, hopes the Master Plan can be approved at an earlier date, and expects sustained care and assistance from the government. The English website Capital and Greek website Euro2day pointed out that PPA's dividend per share in 2018 was 0.424 euro, an increase of 148% year on year. The proportion of dividend in distributable net profit has exceeded the mandatory dividend ratio of 35% for public companies in Greece, demonstrating the good will of PPA board to give back to its shareholders.