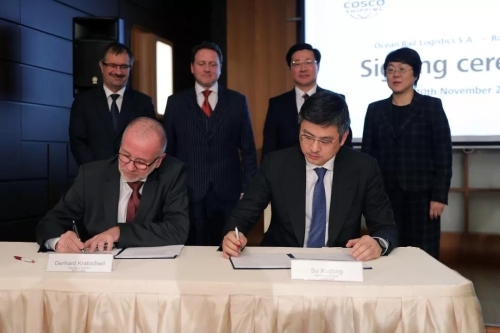 November 20
OceanRail Logistics S.A. and Rail Cargo Group, the freight traffic of the Austrian Federal Railways (ÖBB) signed an RCT-BILK rail yard share purchase agreement in Budapest. It marks a new starting point for win-win cooperation between the two major (state-owned) corporations of COSCO SHIPPING and ÖBB, and also serves as a good example of expanding cooperation between OceanRail and EU companies.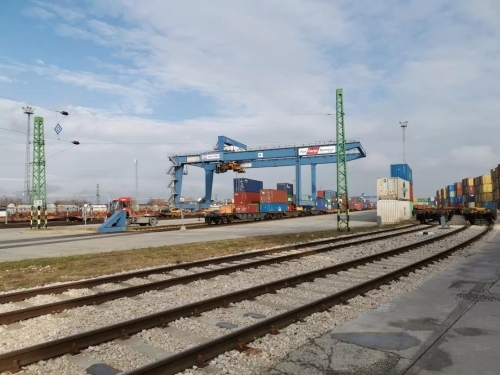 Located in Budapest, the capital of Hungary, the RCT-BILK rail yard is wholly owned by Rail Cargo Group, with an area of 223,000 square meters and an annual operating capacity of 230,000 TEU. It is a railway hub of ÖBB in Central and Eastern Europe.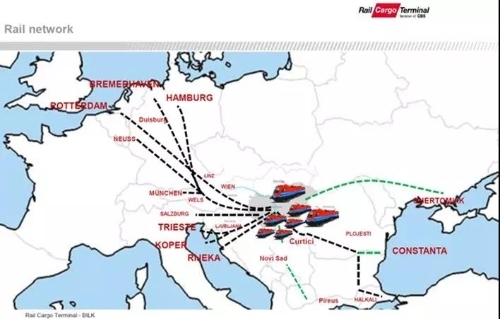 The BILK terminal is strategically located at the intersection of the east-west and north-south logistics channels on the European continent. As a significant traffic hub in Central and Eastern Europe, it enjoys the excellent infrastructure of the Mediterranean Corridor (RFC–6) and the Orient/East–Mediterranean Corridor (RFC–7) in the EU's Trans-European Transport Network (TEN-T).
H.E. Mr. Duan Jielong, Chinese Ambassador to Hungary and Mr. László Mosóczi, the State Secretary of Transport at the Hungarian Ministry of Innovation and Technology were invited to the ceremony and extended their congratulations to the signing of this project. They expressed the hope that the joining of OCEAN RAIL, a new shareholder, will further cement the position of the BILK yard as the rail transport hub in Central and Eastern Europe, and boost the sound and rapid development of China-EU trade.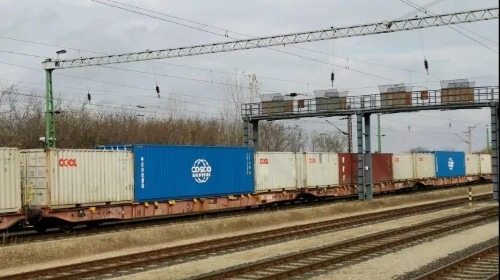 In recent years, COSCO SHIPPING has been committed to building the third new economic, trade and logistics corridor connecting China and the Far East and Europe with the Port of Piraeus as the pivot. During his inspection tour to the Piraeus Port in Greece a few days ago, Chinese President Xi Jinping fully recognized the construction of the China-Europe Land-Sea Express Line. Mr. Sun Jun, President of COSCO SHIPPING Europe, said in his speech that after signing the agreement on the BILK rail yard, COSCO SHIPPING will actively contribute its terminal management experience and improve the operating efficiency, while advancing the construction of the Central and Eastern European rail network with BILK as the hub and vigorously developing sea-rail intermodal transport from seaports such as Piraeus, Rijeka, Koper, Hamburg and Trieste to BILK.
Mr. Thomas Kargl, Executive Director of the Rail Cargo Group, said though the project was agreed on after more than two years of negotiations, both parties have built a high degree of mutual trust in their rapidly developing business cooperation. With the establishment of capital ties, their partnership will continue to deepen and expand to better serve the customers.
Executives from COSCO SHIPPING Europe, COSCO SHIPPING Lines (Europe), OceanRail Logistics S.A. and COSCO SHIPPING Lines (Central Europe) also attended the signing ceremony.