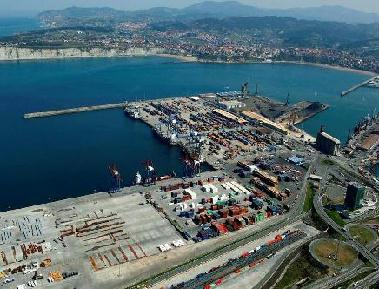 On June 12, 2017, COSCO SHIPPING Ports (Spain) Limited entered into a Sale and Purchase Agreement ("the Agreement") with TPIH Iberia, S.L.U.("TPIH") on the acquisition of 51% shares, worth €203 million, of Noatum Port Holdings, S.L.U. ("NPH"). After the deal, COSCO SHIPPING Ports (Spain) Limited and TPIH will hold 51% and 49% shares in NPH respectively, which means NPH will be a subsidiary of COSCO SHIPPING Ports Limited.
NPH is mainly engaged in the development, operation and management of container terminals in Spain, and its major assets include Noatum Container Terminal Valencia, S.A.U. ("NCTV"), Noatum Container Terminal Bilbao, S.L. ("NCTB"), as well as two rail yard companies, namely, Conterail Madrid and NRTZ Zaragoza. Among them, NCTV is the largest container terminal in the Port of Valencia with steady cargo flow. As one of three major container ports in the Mediterranean, the Port of Valencia is the main gateway to the Iberian Peninsula and the natural port of Madrid, the capital of Spain. The hinterland, within a 350-kilometer radius of the Port of Valencia, accounts for nearly 50% of Spain's GDP. With good location, the port is a transshipment hub in western Mediterranean. NCTB is the only container terminal in the Port of Bilbao. It is also one of the largest and most modernized container terminals in the Atlantic region of Southern Europe, serving as an ideal gateway for container shipping to the Iberian Peninsula and Southwestern France. Besides, Conterail Madrid and NRTZ Zaragoza can improve the connection between the hinterland and the coastal regions, help build a more efficient logistics chain for operators and shippers, enabling them to transport their products through the port of Valencia and Bilbao. NRTZ Zaragoza is located in one of the biggest rail logistics centers of the Iberian Peninsula, and is one of the most important intermodal rail hubs of Spain's public rail network.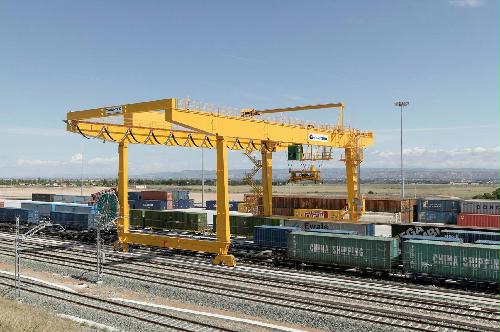 The transaction represents another important measure taken by COSCO SHIPPING to implement the Belt and Road Initiative and step up the company's global operation. Meanwhile , it is also a significant progress for the Group to further improve its overseas port network, strengthen the control and management of its ports and terminals, and more importantly, bring into full play the synergies forged between the Group's port assets and container fleet of COSCO SHIPPING Lines and the OCEAN Alliance. As COSCO SHIPPING Ports Limited becomes the controlling shareholder of NPH, it will further optimize its presence in Europe and rest of the world. After the completion of the transaction, the NPH will enjoy business support from the OCEAN Alliance, including COSCO SHIPPING Lines, and furthermore, it may serve global carriers as a public terminal, contributing to the Belt and Road Initiative serving global connectivity.